These Feminist Moments From The Original 'Murphy Brown' Make The Reboot Worth Checking Out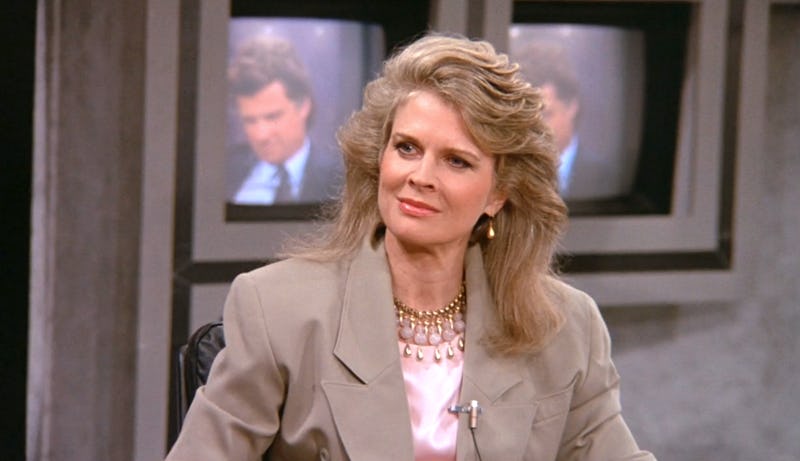 CBS
After 20 years, Murphy Brown is returning to TV. The titular journalist played by Candice Bergen broke a lot of ground and feminist moments from the original Murphy Brown help to explain why CBS decided to bring back the show. The sitcom returns for its 11th season on Sept. 27 and promises to have Murphy tackle the news of today with the same unflinching integrity as she did during the original run from 1988 to 1998. So let's look back at the feminist moments from the show's heyday that made Murphy such an icon.
Murphy Brown was far from perfect when it came to feminism. As Murphy's foil at the news show FYI, Faith Ford's Corky Sherwood often epitomized the stereotypes of a "dumb blonde." And there were way too many jokes about how Murphy's female hormones impacted her attitude in the workplace. Plus, there are jokes about gender roles in this '90s-era sitcom that are simply outdated. But that doesn't change the fact that not many other shows at that time were showing a female character who was so utterly confident in her competence. She was a recovering alcoholic returning to her career as an esteemed investigative journalist who never shied away from a confrontation. And many plot points over the course of the political series display just how revolutionarily feminist that in itself was.
There's no denying the impact that Murphy Brown — the show and the character — made on pop culture. So as the series tries to reignite the magic it once had back in the late '80s and '90s for the 2018 audience, here are some of Murphy's most influential moments.