13 Early Relationship Mistakes That Can Cause Problems Later On, According To Reddit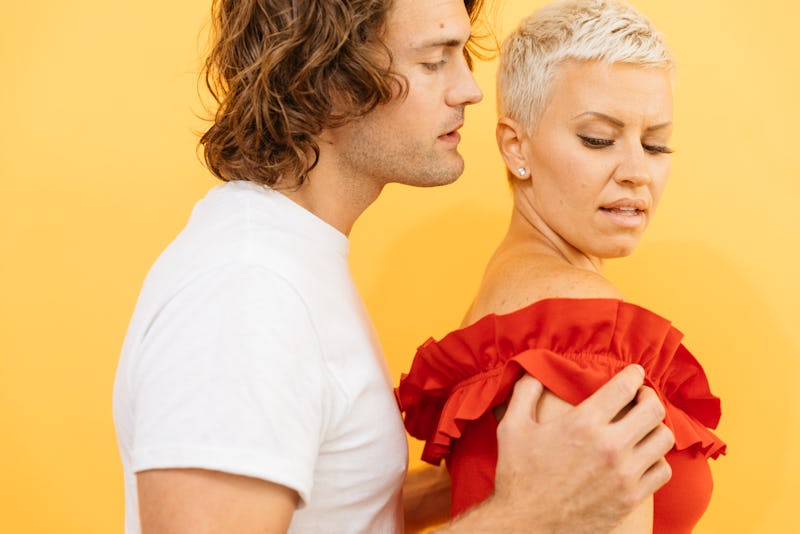 Ashley Batz/Bustle
If you've just started dating someone new, but hope to be with them for years to come, it's worthwhile to debrief yourself on the relationship mistakes you should avoid making early on. There are some things — like telling a small white lie or sweeping a seemingly minor issue under the rug — that may seem like NBD in the moment, but can have a serious impact on your relationship long-term. Still, no one is perfect, and it's totally OK (and even healthy) to make mistakes in a relationship, so you shouldn't feel too down on yourself when you inevitably screw something up.
"It is actually important for couples to make mistakes," relationship coach Carla Romo tells Bustle. "This is essential for learning one another's boundaries for building mutual respect. It also creates an opportunity to communicate with one another effectively." Simply put, it's OK to mess up from time to time in a new relationship, because making mistakes is how couples learn and grow.
That being said, it's still beneficial to be aware of the early relationship mistakes that can cause trouble for your relationship in the future — because not every mistake is free of consequences. In a recent AskReddit thread, one user asked people to share the common relationship mistakes people make early on which wind up having serious consequences down the line.
Here are 13 examples of things Redditors say to avoid doing in a new relationship if you want it to blossom into something healthy, happy, and long-lasting.