11 Unrealistic Expectations You May Have That Can Lead To Cheating In Relationship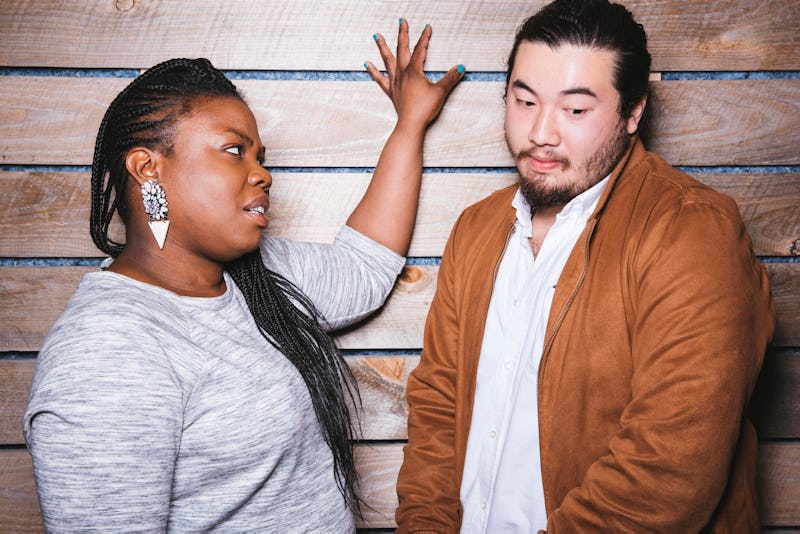 BDG Media, Inc.
There are certain things we all expect out of relationships, such as someone to have fun with or listen to our problems. But when you start putting too much pressure on a person, it might wear on their self-esteem and send them elsewhere. There are a number of unrealistic relationship expectations you should be mindful of if you want your partner to feel valued in your relationship, as subtly undermining them can make them feel like they need to seek validation elsewhere. Of course, it's never your fault if someone decides to cheat, but you'll want to cultivate a healthy and realistic relationship to make it less likely that your partner will stray.
"A healthy relationship cannot thrive if one or both partners have unrealistic relationship expectations," therapist and relationship expert Sarah E. Clark, LMFT, LMHC, CVRT tells Bustle. "It strains the relationship because your partner and the partnership are never quite good enough to meet those expectations. Both partners [might] end up frustrated, disappointed, insecure, and resentful. Those emotions are too painful to endure long-term, so this can lead to people looking outside the relationship to find what they're not getting."
At the end of the day, you can't control if your partner cheats, but you definitely want to do your part to prevent them from feeling inadequate or not cared for. Here are 11 unrealistic relationship expectations to avoid if you want your partner to be happy in your relationship, according to experts.