7 Halloween Costumes That You Probably Didn't Realize Were Ableist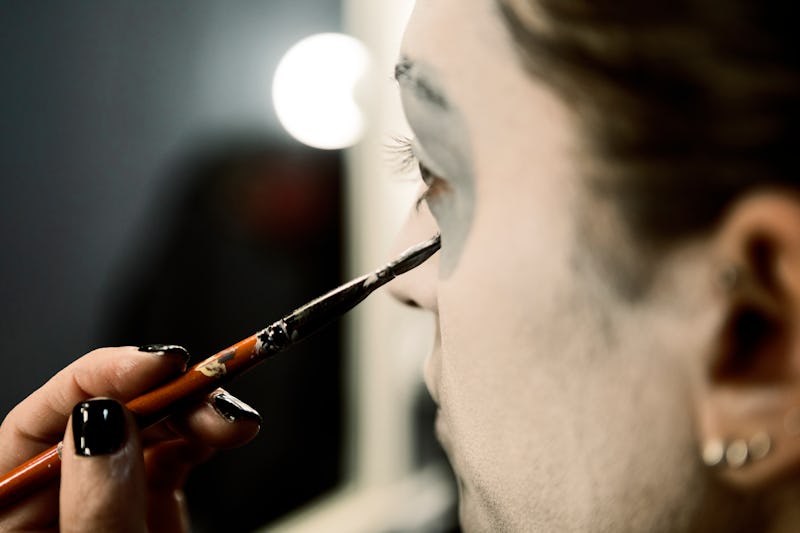 Nastasic/E+/Getty Images
'Tis the season of pumpkin carving, trick-or-treating, and haunted houses, but not everyone is into celebrating Halloween. The holiday tends to be the one day of the year that people wrongly believe that it's okay to be offensive towards marginalized communities in the name of "jokes," and many times, inappropriate costumes get a pass. In addition to an abundance of culturally appropriative costumes, Halloween is a hotbed for ableist costumes, and many folks who live without a disability feel like it's okay to make light of disabilities through their costume choice. FYI, it's never OK. As someone who struggles with mental illness, I can't tell you how many times I've felt othered on Halloween by people without disabilities dressing up in a straightjacket, or creating fake self-harm scars out of makeup.
Halloween may be fun for some, but for many disabled folks — especially those of us with mental illness — it can be a triggering night, and possibly induce panic attacks. Not to mention, much of the commercialization of Halloween relies on exploiting those with a physical or mental disability, which in turn reinforces negative stigma against those same people. Honestly, there's no excuse to be ableist, but especially not on Halloween. There are literally thousands of costume ideas to choose from that don't further oppress disabled people, so let's do better this year. Below are some of the most common ableist Halloween costumes, and the reasons why you should avoid them.
Check out the entire 'What's Up, Boo?' series and other videos on Facebook and the Bustle app across Apple TV, Roku, and Amazon Fire TV.