7 Hard Conversations You Should Only Have Once In Your Relationship, According To Experts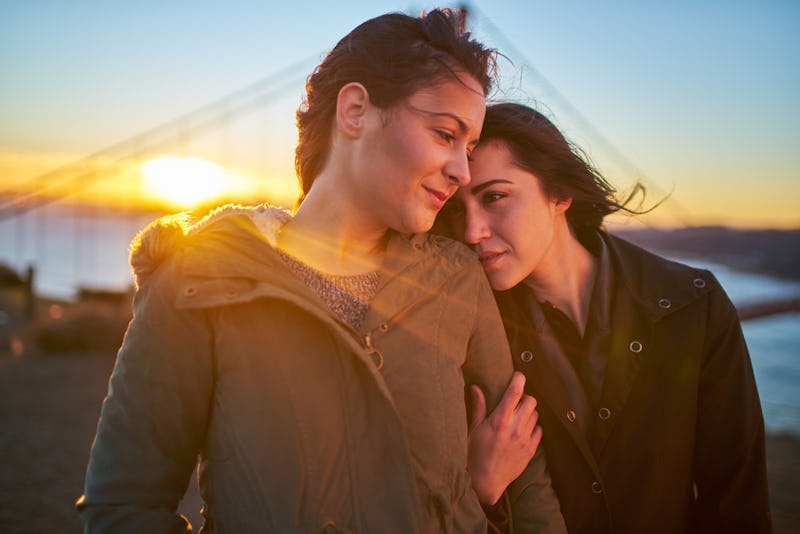 Joshua Resnick/Shutterstock
Open communication in a relationship is critical. Still, that doesn't mean that every conversation is worth investing energy into in the long run. Certain red flag conversations in a relationship may be OK to have once, but shouldn't be brought up again for a healthy relationship. Communication in a relationship sometimes is about figuring out how to deal with issues swiftly.
Sometimes, if the issue isn't resolved, you may end up talking about it more than once. And if this is the case, learning healthy communication methods can help. Psychologists do note, however, that not all issues should continue to come up, and can suggest greater problems in the relationship.
"Most conversations that shouldn't be repeated are ones that show serious relationship boundary violations," David Bennett, certified counselor and relationship expert, tells Bustle. "I believe that if these violations happen, then discussions related to them should be limited simply because otherwise one or both partners are showing a pattern of toxic behaviors." If these conversations come up more than once, it may be because boundaries continue to be crossed, or because one partner is not properly listening to the other. While many of these issues still may be solvable with hard work and potentially couples therapy, they likely won't help your relationship if they become a long-term theme.
Here are seven hard conversations you should only really have to have once in your relationship, according to experts.