7 Little-Known Facts About Polyamory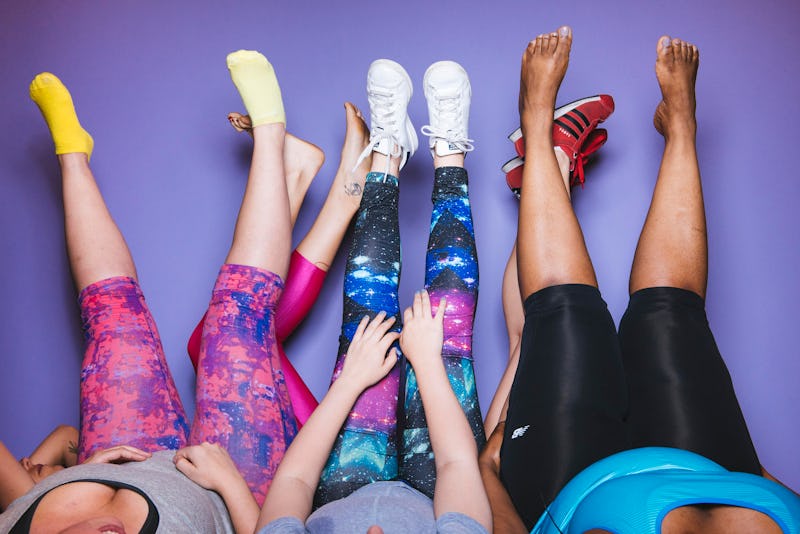 BDG Media, Inc.
For some, polyamory is a particularly confusing subject. But whether or not you feel polyamory is right for you, it is important to understand that is a genuine means of love and expression. To better understand what polyamory is, it's important to break down some facts and bust some stereotypes.
Polyamory is as complicated as monogamy. "Many people may hold a vague concept of what they imagine polyamory to be — an openness in relationships, an excuse to cheat, or a sexual free for all," sex educator, adult film performer, and activist Jessica Drake, tells Bustle. "The truth is, it just isn't like that. Polyamory is the practice of being in a sexual and or romantic relationship with more than one person at a time, and it comes with it's own unique set of challenges." Still, it's important to suspend judgement.
"People should be careful not to project their own understanding of love, desires and relational agreements onto others," clinical social worker and clinical sexologist Dr. Zelaika Hepworth-Clarke, member of the Board of Directors of the Relationship Equality Foundation, tells Bustle. Moreover, polyamory and ethical monogamy are not monoliths, and deserve to be understood as such.
"Just because polyamory is unfamiliar doesn't mean it's wrong," Dr. Chauntelle Tibbals, sociologist, author, and resident sex and social behavior expert at Motorbunny, tells Bustle. "At the same time, just because polyamory works for some doesn't mean it has to work for everyone (read: you)." And whether or not you're polyamorous, there's a lot you can learn about love from the poly community.
Here are seven little-known facts about polyamory, according to experts.