7 Long-Term Psychological Effects Of Feeling Like You Weren't The Favorite Child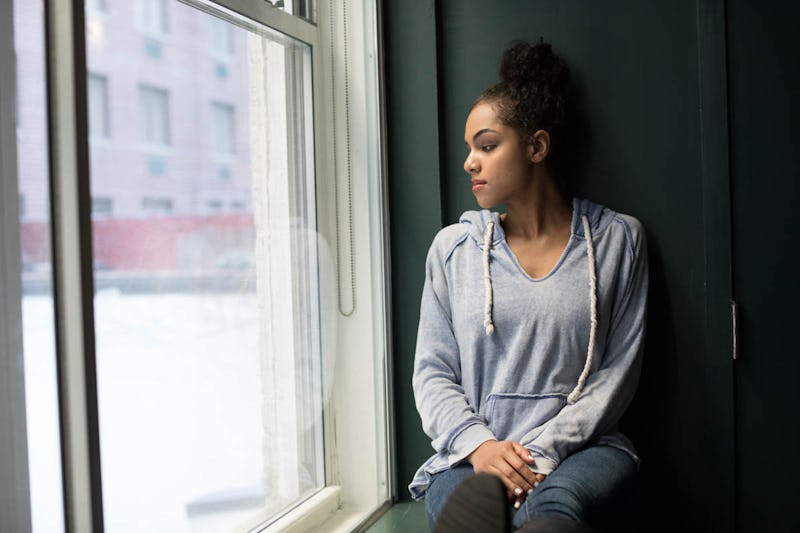 Ashley Batz/Bustle
Growing up with siblings should feel like a blessing. But if you grew up feeling like you were neglected because you were not the favorite child, having a sibling can feel like more of a curse. According to experts, there can be some long-term psychological effects of feeling neglected as a child. However, it's not always bad.
"In my work with clients, it's clear that those who 'felt' as if they were not a favorite feel the impact on a deep level," Dr. Carla Marie Manly, clinical psychologist and author, tells Bustle. For anyone who feels this way, this is an issue worth exploring because "being the favorite" is important on an early developmental level.
According to Dr. Manly, when we feel like our parents love us best, we instinctively know that we'll be watched over and cared for just a little bit more. "This results in feelings of safety and security," she says. "From this vantage point, feeling 'special' or knowing that you're the favorite can provide a lifelong foundation of security."
When parents favor one child and neglect the other, more often than not, Dr. Manly says it's done unconsciously. But there are certain parents who knowingly create toxic environments for their kids by using favoritism to create sibling rivalries. Regardless, feeling like the least favorite child can affect you in many different ways. So here are some long-term effects of being neglected in this way, according to experts.