7 Books Out This November, Including A Special Collection From Phoebe Waller-Bridge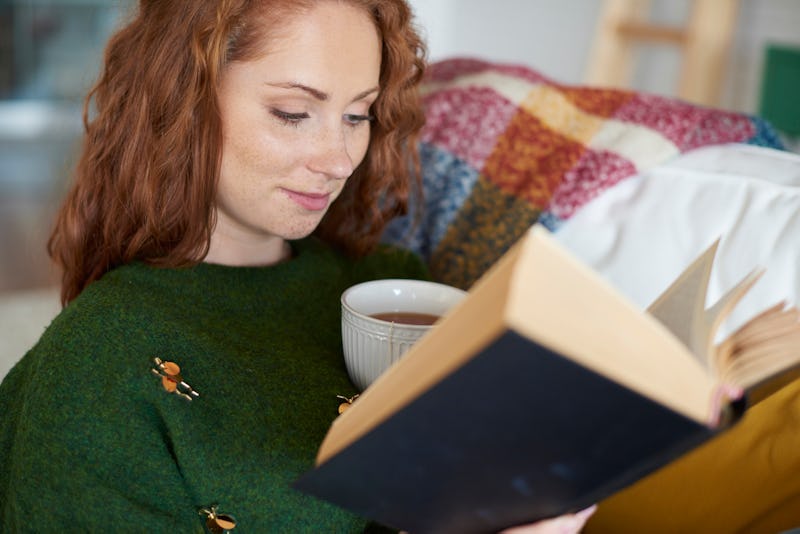 Shutterstock
Whether you're in need of some stocking-filler inspiration or are after a novel to get you through the long November nights, there's so much on offer in the literary world this winter that you'll be spoilt for choice. Here are just seven of the books coming out in Nov. 2019 that will make the perfect gift for friends and relatives — or for yourself.
Out this month is the autobiography of a Red Hot Chilli Pepper's rock legend who offers all the BTS secrets we've always wanted to know. Plus, the critically acclaimed Jog On is getting a sequel, full of practical tips from author Bella Mackie on how to actually get outside and start running, even if it feels like the hardest thing in the world. Fans of the phenomenal series Fleabag have serious cause for excitement, as there's a brand new offering from Phoebe Waller-Bridge. And, if you're in need of a cheat sheet when it comes to understanding Brexit and what's been going on in Westminster for the past few years, then the Guardian's John Crace is here to help.
It's almost the season of mistletoe and joy so whether you're faced with the impossible task of finding a gift for someone or you're planning on treating yourself, here are seven books coming out in November 2019 that you can't miss.