7 Old-Fashioned Relationship Habits Happy Couples Are More Likely To Have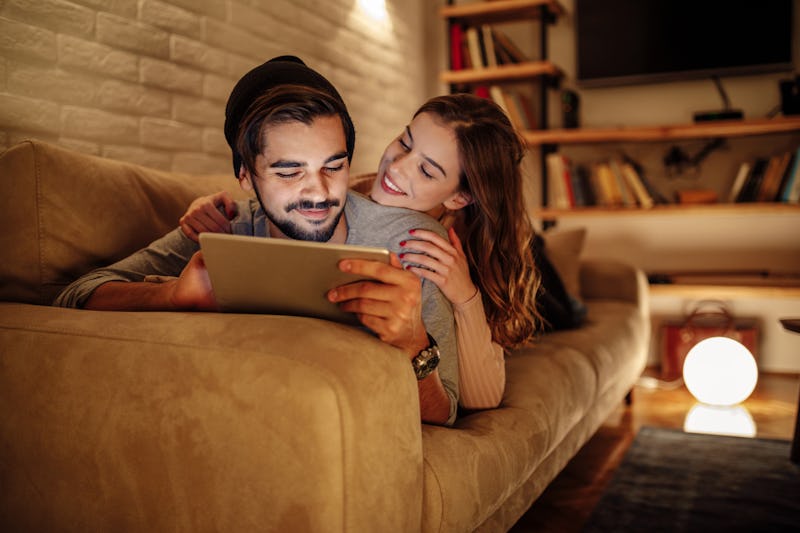 bbernard/Shutterstock
Being a happy couple takes work. If you're looking for ways to better connect with your partner, there are a few things you can try. According to experts, adopting some old-fashioned relationship habits can do wonders for your relationship.
"Happy couples are more connected and technology has significantly changed the way we communicate," Kate MacLean, relationship expert at Plenty of Fish, tells Bustle. "But there are certainly a few 'old-fashioned' habits that can positively impact a relationship and should never be forgotten."
For instance, Netflix and Postmates make having date nights so much easier. But according to MacLean, putting in the effort to actually dress up, go out, and spend quality time with each other is a great way to keep your connection alive. After all, if you're doing the same thing every week, it's going to become routine. That's one way to kill the passion in the relationship.
"Sometimes, it's the little things that would be considered 'old-fashioned,'" Diana Sadat, relationship expert and clinical director of Allura Sex Therapy Centre, tells Bustle. But it's those little day-to-day things that make your relationship feel connected. Couples who last and are satisfied in their relationship have habits that keep their bond strong. So here are some old-fashioned relationship habits happy couples are more likely to have, according to experts.