7 Physical Signs Your Body is Telling You Your Partner Isn't "The One"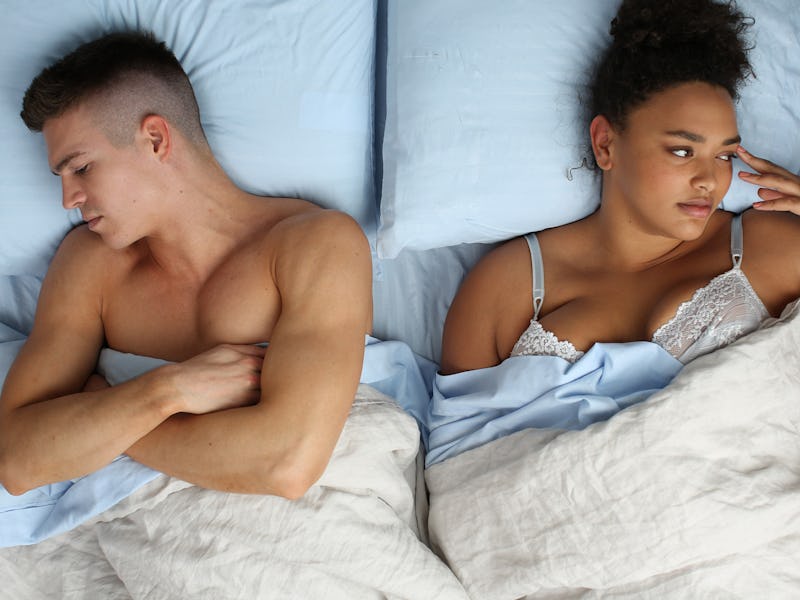 Ashley Batz/Bustle
Relationships can be confusing. One second, you're totally head-over-heels in love, and then fast-forward a few months, and you don't even recognize the person you're with anymore. You may know in your heart that your partner isn't your destined soulmate. But, weirdly enough, it turns out there may actually be physical signs your body is telling you your partner isn't "The One."
And while every relationship has its own issues and complications, there are sometimes tell-tale signs you feel in your gut that you just can't shake off. And surprisingly, your body will pick up on them, too.
"Relationships can be tricky because the fact that you are in a relationship means that at some point it started off really great," life coach Claire Pearson, tells Bustle. "You would never enter into a relationship with someone who instantly set-off alarm bells. So here you are, in a relationship that isn't feeling right but you can't put your finger on it. This is where listening to you body becomes a fabulous tool."
In other words, there is tremendous power in listening to your body and how you feel physically. It's possible that your ailments, aches, and pains can all be attributed to your relationship, and if you should be second-guessing being with your partner.
Here are seven physical signs that your body is telling you your partner may not be "The One," according to experts.