7 Things You Shouldn't Have To Think Twice About If Your Partner Is "The One"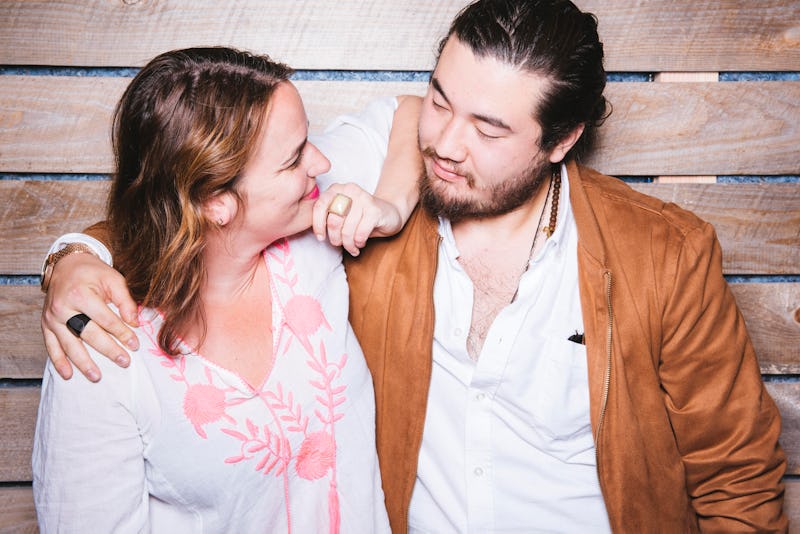 BDG Media, Inc.
It's perfectly fine to have the occasional worry or doubt about your relationship. Most worries can come be easily overcome if you decide to make healthy changes, and work together with your partner. And yet, if certain issues keep coming back to haunt you, it may be a sign your partner isn't "The One" after all.
For example, you may start to realize that you and your partner aren't compatible, that they keep making the same mistakes over and over again, or that they simply don't seem ready to make a long-term commitment. In those moments, it's important to think about what you really want, and if you're willing to stick it out.
"While some worry is unfounded, if you have a persistent gut feeling that something is wrong, you can't ignore it," Jonathan Bennett, relationship and dating expert at Double Trust Dating, tells Bustle. If things seem unfixable, it may be best to move on and find someone who's a better fit, who shares your goals, and so on.
If you'd like to make your relationship work, however, you can certainly try. "If you have a concern [...] bring it your [partner's attention]," Bennett says. By talking about it, you may be able to put it behind you once and for all, and go on to have a healthy long-term relationship. Here are a few things you shouldn't have to keep worrying about in your relationship — especially if your partner is "The One."