7 Pieces Of Old-Fashioned Advice That Are Actually Hurting Your Relationship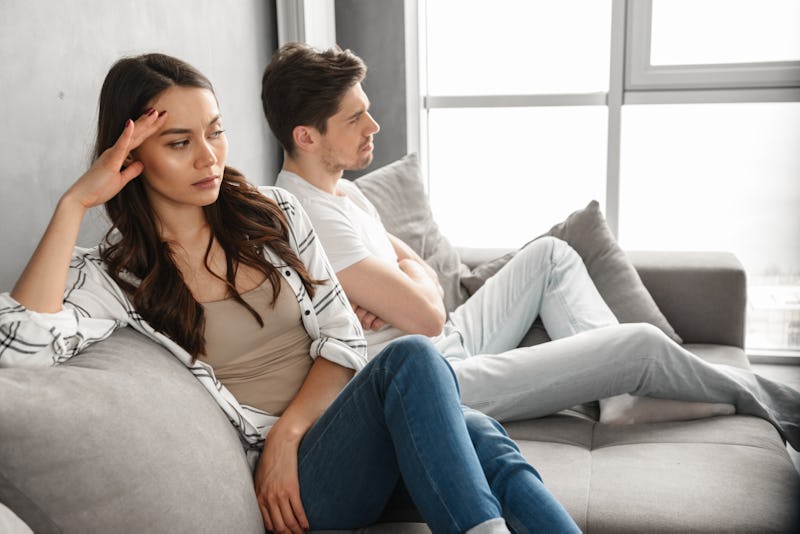 Dean Drobot/Shutterstock
There is plenty of classic relationship advice that is wonderful, like loving yourself first or never taking your partner for granted. On the flip side, there are plenty of old-fashioned tips that really need to be put to rest. Just because you've heard something a million times before, doesn't mean it should be taken at face value.
Classic advice may always be well-intentioned, but sometimes it can actually harm a relationship. While some advice might have been helpful in the past, times have changed and plenty of tips haven't stood the test of time.
"It's not so much the statement is false, but that it needs to be reinterpreted, redefined, and clarified for the time we live in now," Joshua Klapow, PhD, clinical psychologist and host of The Kurre and Klapow Show, tells Bustle.
For example, classic relationship tips can lean too heavily on antiquated gender stereotypes, and often encourage people to stick a relationship out through anything — even if a relationship turns toxic. Reexamining pieces of old-fashioned advice can reveal how misguided they are, and how they need to be revised in a modern light.
To help you parse through what advice is actually worth listening to, here are some tips that desperately need updating, according to experts.