Politically Charged Books Given Away Since The Election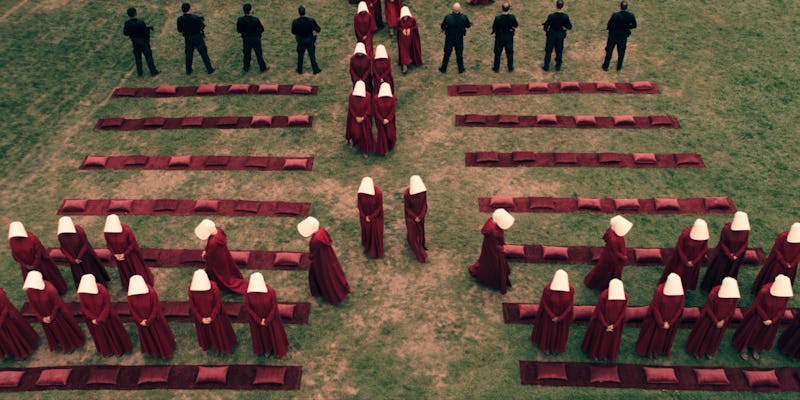 Hulu
If you don't live under a rock, you've probably noticed that standing up to Trump administration is a daily occurrence for people, places, and organizations across the country these days. In the last three months, there have been countless protests, marches, and other demonstrations against the new administration and its controversial policies, but one of the most remarkable signs of resistance in the Trump era has been the free books given away since the election. From classic dystopians to manifestos of hope and change, the literature bookstores, libraries, and individuals are giving away says a lot about where we are as a country, where we want to go next, and probably most importantly, where we need to steer clear of.
Throughout history, countless books have been deemed "dangerous" and subsequently burned, banned, or censored, often "for the good of the people." Novels that challenged the political system of the day, stories that went against the accepted norm, and authors who spoke out against injustice were often the targets of governments and school systems who feared their potential to disrupt the status quo. But today, protest literature is telling a different story.
From celebrities to libraries to bookstores and more, book-lovers are sharing with the reading public stories that really matter, and books that can make a difference in the fight against the current political hostilities of today's America. Here are 7 of the books that have been given away since the election of Donald Trump. There's a reasons these books matter.