20 Productivity Tips That Experts Swear By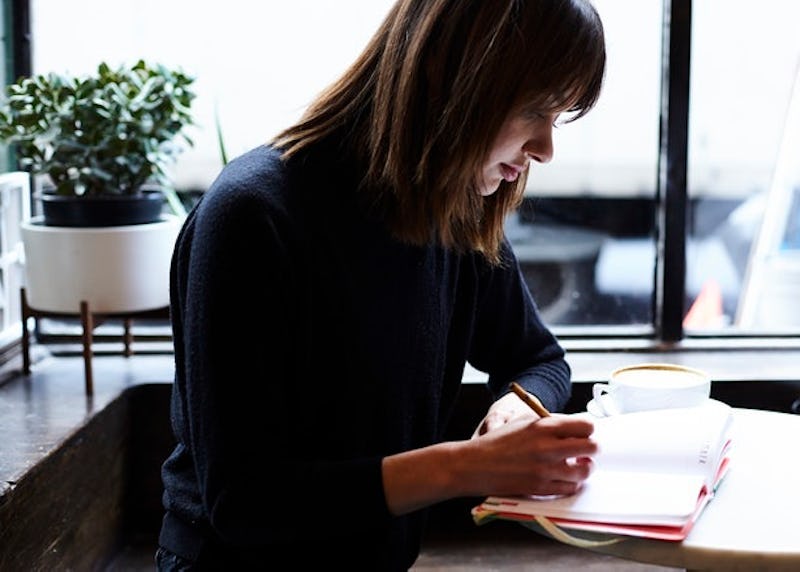 Hannah Burton/Bustle
When it comes to productivity, it's often easy to get distracted — your phone may beep endlessly with notifications or you may have a coworker who constantly stops by your desk. You may implement various tactics to get things done, from disabling your WiFi to taking a five-minute break every hour, but you still feel you're not as productive as possible. However, there are some productivity hacks to try if you want to maximize your workflow without getting distracted 101 times along the way.
Natalie Wise, self-discipline expert and author of The Self-Discipline Handbook: Simple Ways to Cultivate Self-Discipline, Build Confidence, and Obtain Your Goals, agrees. "Managing your to-do list can sometimes feel unmanageable," she tells Bustle. "But, it is an essential skill for accomplishing your goals, and one that can be learned, and learned quickly, with the help of productivity hacks." She says that by adding a few extra tools and techniques, you can hone your workflow and learn to master your time. "Then, you're well on your way to peak goal-achieving efficiency," Wise says.
Below, experts weigh in on the best productivity hacks to help you get more done than you probably thought possible. And, like Wise says, the more you can master these techniques, the more productive you'll become.