Why Beth & Randall From 'This Is Us' Will Make It Through Season 3 Together — Hopefully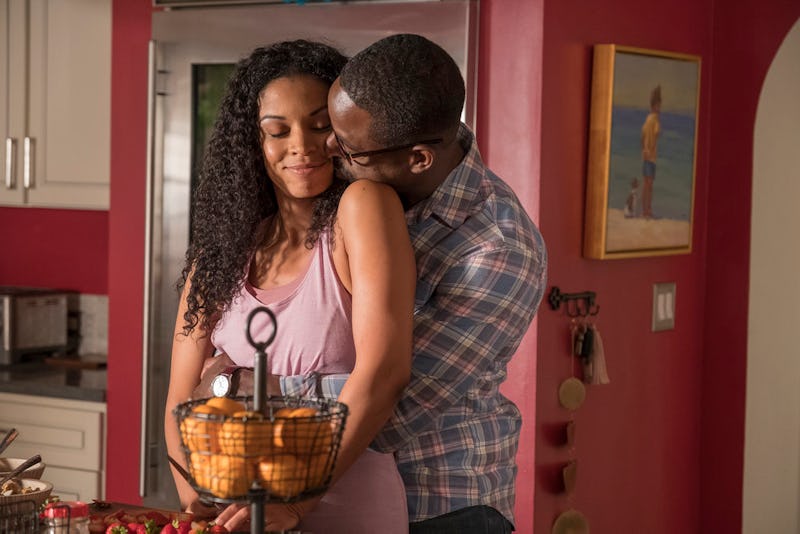 Ron Batzdorff/NBC
While so much of the romance on This Is Us has focused on Rebecca and Jack's journey together, there's another couple whose relationship is just as envy-inducing, even if thus far, it's not as mysterious or sensational. Beth and Randall's relationship on This Is Us has never been perfect, but it's always been something viewers want to strive for. Particularly this season, with Randall relentlessly pursuing public office and Beth enduring struggles at work, they've been put through tests we haven't really seen before. But somehow, Beth and Randall remain relationship goals, even through the hard times.
They aren't without their misfires, like any couple, but that makes them all the more relatable. Most recently, fans have been able to see through some of their cracks in ways that have polarized fans. Randall promises he'll leave the campaign behind if it becomes too hard on Beth and their family, but when push comes to shove, he doesn't stick to his word. Some viewed the decision as selfish on Randall's part, while others wondered why Beth wouldn't continue to support him. Even worse, in the flash forward this season, it looks like they might be divorced.
Ultimately, no matter what they're dealing with, there's usually merit to both Beth's and Randall's points of view. It always feels like even when they might be misguided, they're both always striving toward one thing: the good of their family. The love there is so solid and so real that even Sterling K. Brown and Susan Kelechi Watson have both said they hope there's no end in sight for their characters' love. In that spirit, let's look back at a few of the best moments from their relationship, which are proof that they make it through the hard times this season.