7 Relationship Mistakes That Are OK Initially, But Not After The First Year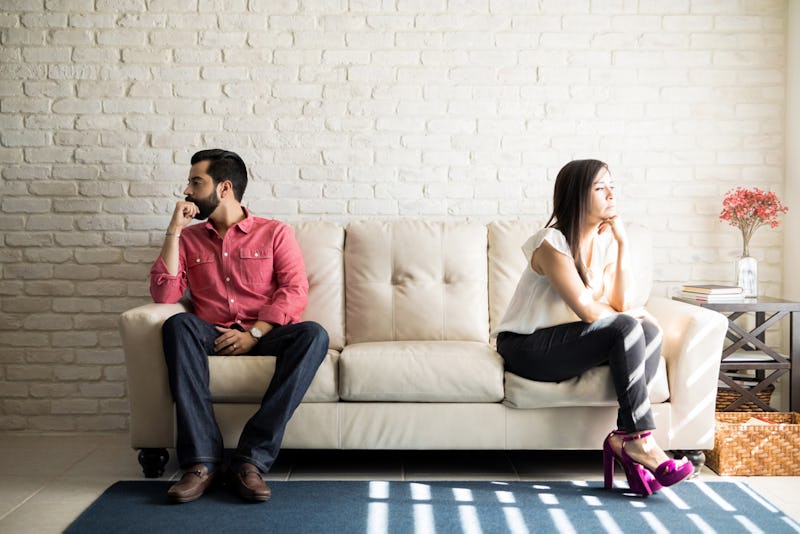 antoniodiaz/Shutterstock
Making mistakes in a relationship is only natural. Even as the years go by, you and your partner will likely slip up sometimes. But certain mistakes in a relationship are best confined to the first year or so, since they could be serious red flags once you and your partner have developed a strong partnership.
The first year of a relationship is a major test. You and your partner will not only be getting to know one another as individuals, but also how you two work as a team. "After a year, couples have had time to work out some of the 'bugs' in the relationship, as well as having had time to get a feel for each other's values and idiosyncrasies," David Bennett, certified counselor and relationship expert, tells Bustle. "So, at this point, the relationship should have matured and deepened." With maturity, a lot of mistakes will likely stop happening.
Some mistakes are external, and others are internal. You may slip up and hurt your partners feelings, but you also may struggle with your perspective on the relationship, and how you relate to your partner, within the first year. As your connection grows, you may also be able to stop making mistakes that could sabotage your connection through insecurity or distrust.
Here are seven relationship mistakes that are OK at first, but may not be after the first year.