7 Relationship-Strengthening Questions To Ask Your Partner If You Believe Their Ex Was Toxic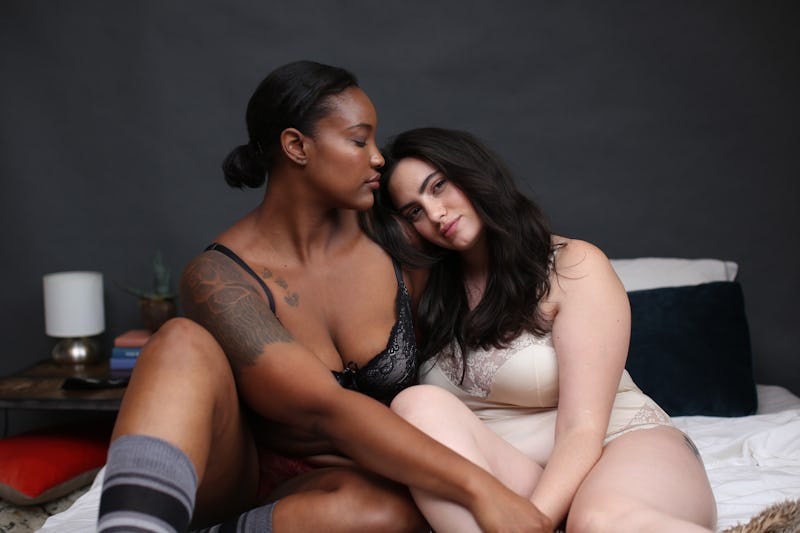 BDG Media, Inc.
Recovering from a toxic relationship can be a slow, painful process. But as the person who's been hurt moves on, and starts a relationship, the person on the other side has some navigating to do as well. Dating someone with a toxic ex is totally doable, however, you just need to make sure there's an open and honest line of communication.
It's important to let your partner know you're willing to work on building your relationship from a place of growth if you believe their last partner was toxic. And you can spot a lot of these signs from the way they navigate your relationship. "Chances are if your partner was in a toxic relationship in the past, their actions in this partnership will reflect that," Bethany Ricciardi, Sex and Relationship Expert with TooTimid tells Bustle. Things like over-apologizing, evading arguments, and even getting upset easily can be signs.
Still, you have to approach them from a place of love and respect in order for these conversations to be productive. "It's important to encourage your partner to discuss issues, especially if the past relationship had been toxic or emotionally abusive, but be careful not to push them where they are not prepared yet to go," Dr Nikki Goldstein, Sexologist and Relationship Expert, tells Bustle. "It's [essential] to create a safe space so they feel comfortable to discuss this and be respectful that this is their past and if they wish to keep it private, they have every right to." So before you ask the below questions, make sure you've also had a conversation about whether they're ready to explore these issues.
Here are seven relationship-strengthening questions to ask your partner if you believe their ex was toxic, according to experts.