7 Risks You Should Be Able To Take Early On If Your Partner Really Is "The One"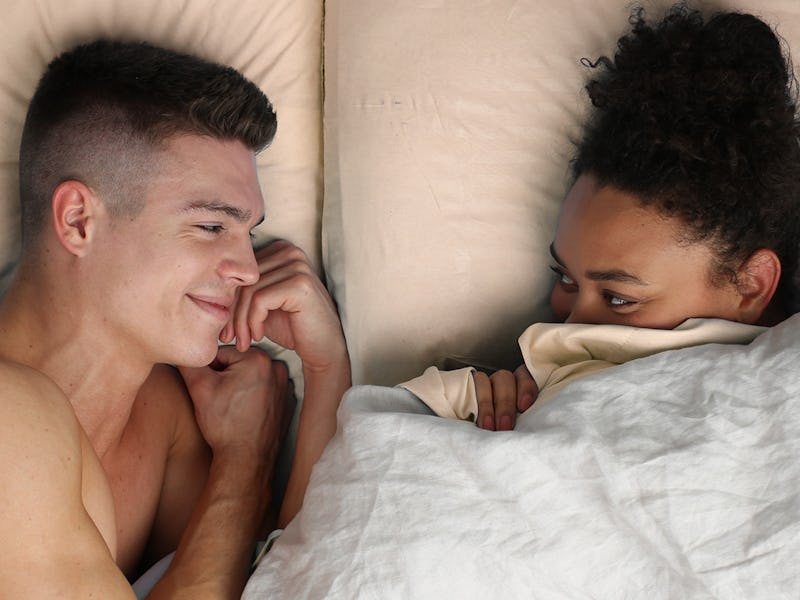 Ashley Batz/Bustle
You may have heard the saying, without risk, there is no reward. That's especially true for relationships. If you're willing to take some very essential risks early on in your relationship, experts say, your partner just might be "The One."
"The reality is, many people don't take risks," Chelsea Leigh Trescott, breakup coach and podcast host of Thank You Heartbreak tells Bustle. Some tend to feel like their relationship is "too fragile" or isn't special enough yet to engage in a deeper way or put in more of an effort.
Just think of the types of dating advice that gets thrown around a lot. For instance, first dates should be kept light. Don't talk about "taboo" topics too soon. Keep your options open and don't seem too hung up on one person unless it becomes exclusive. But as a result, we end up offering "the bare minimum while internally nurturing the fantasy that one day this relationship will be more than it currently is," Trescott says.
But love doesn't always work that way. You can't get to a place of closeness by waiting around and giving your partner the bare minimum. "You have to work your way toward the day where your relationships are deeper and rawer and more allowing," she says. "The way you get yourself there is by risking yourself a little bit more."
Taking risks mean getting out of your comfort zone. Some people you're with will make it easier more than others. So if you're able to take the following risks early on in your relationship, your partner just might be "The One."