7 Seemingly Alarming Things That Actually Mean Your Relationship Is Evolving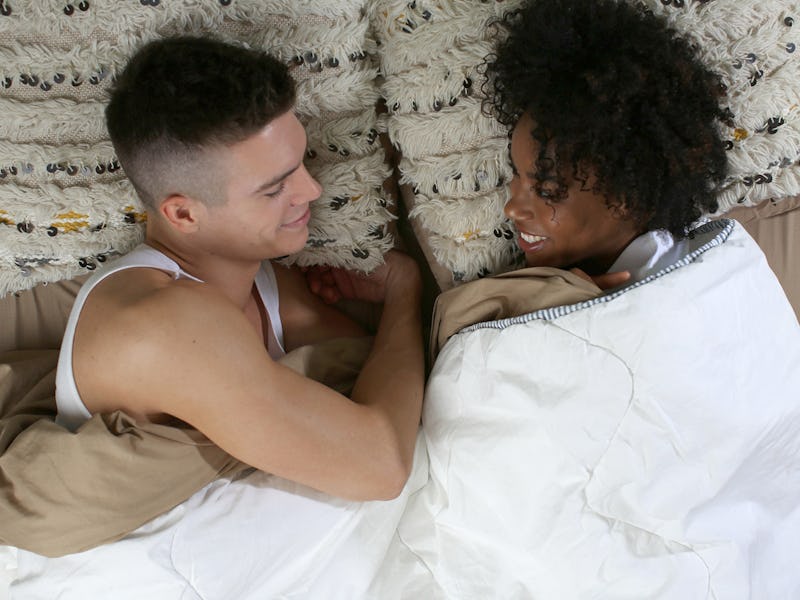 Ashley Batz/Bustle
Your relationship likely will change from how it was in the beginning. Although many of us would love to stay in the honeymoon period forever, change is necessary for growth. If you want your relationship to last, you need to keep nurturing it in order for that to happen. For many, change can be scary. But according to experts, it doesn't have to be. There may be some changes that occur in your relationship that can seem alarming, but actually mean that your relationship is evolving.
"A relationship evolves as it gets deeper and two people get closer," Dr. Paulette Sherman, psychologist and author of Dating from the Inside Out, tells Bustle. This generally involves having more history together, seeing both the good and not so good aspects of each other, and having the ability to overcome challenges together.
Making the transition from the more carefree early days to something more stable can seem like your relationship is losing its fire. But that's not always the case.
"In the first year or two of dating your brain secretes different levels of neurotransmitters and hormones," couples therapist Amy Bishop, M.S., tells Bustle. "As your relationship progresses, you may notice you and your partner act differently. But this isn't a reason to be alarmed."
Relationships are meant to change over time. So here are some seemingly alarming things that actually mean your relationship is evolving, according to experts.