7 Reasons Why Feeling Bored In Your Relationship Can Be A Good Thing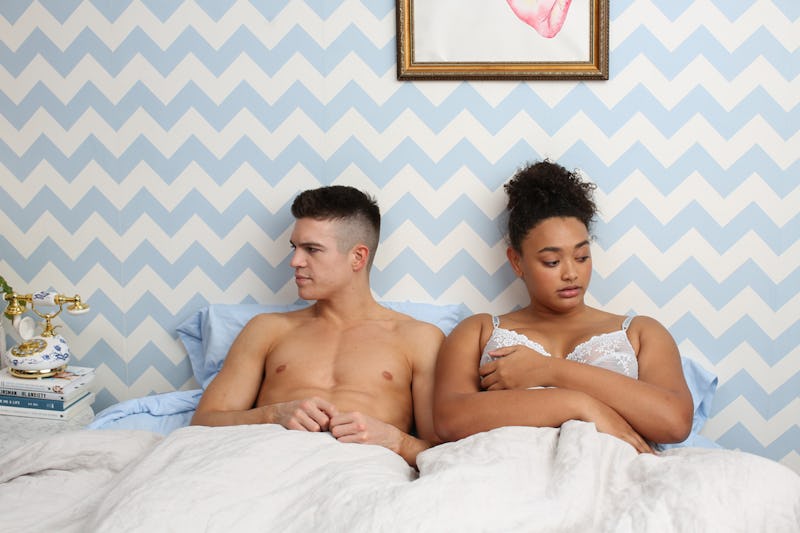 Ashley Batz/Bustle
While nobody wants to feel long-lasting and painful boredom in their relationship, it is perfectly fine — and even beneficial — to experience the occasional lull. This is a natural part of any long-term relationship, and something that will wax and wane at different stages. You may have periods where you and your partner feel fun and fresh, and other times when you feel a little bit over it. And that's OK.
"Feeling bored in a relationship is normal," Jonathan Bennett, relationship and dating expert at Double Trust Dating, tells Bustle. "No relationship, whether romantic or otherwise, is going to be exciting and stimulating all of the time. Being able to accept and love your partner in the midst of more boring moments shows maturity and strength."
These moments can also teach you something not only about each other, but about the relationship as a whole. So the next time you feel a bit dull or disinterested — or if you're wondering what happened to your initial spark — let it be the moment you try something new, get to know each other better, or address any underlying issues in the relationship. Here are a few benefits of feeling bored with your partner, and what it all might mean, according to experts.