7 Seemingly Innocent Comments You Don't Realize Can Actually Hurt People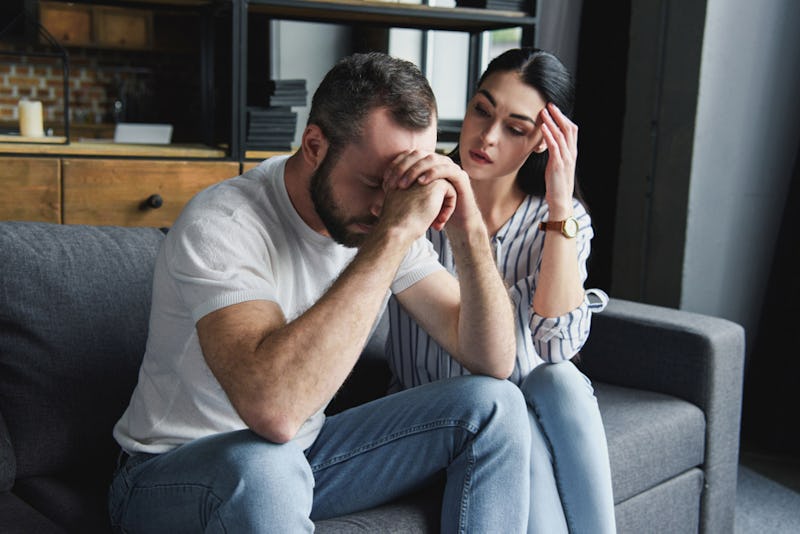 LightField Studios/Shutterstock
Sometimes, it's when you're trying to help the most that you end up doing the most damage. And understanding that even unintended consequences are important can help you be more understanding when it comes to being kind to others. Internalizing negative emotions happens subconsciously, so being cognizant of the effects your words have on people is important.
First, it's important to forgive yourself for doing things that you didn't know were harmful. "The most deeply-internalized, hurtful comments are not always intentional," Jillian Murphy, ND licensed naturopathic doctor with a focus on mental health, and body image issues, tells Bustle. "So much of how we view ourselves involves becoming of aware of how we don't measure up — the ways in which we lack — and we define our deficiency." Understanding the points of view of others may even help you understand your mental health better.
You, too, have likely experienced moments where you just couldn't get past something someone said to you in passing. A lot of knee-jerk responses to uncomfortable emotions can actually make things worse, so training yourself out of certain reactions can be incredibly helpful in the long-run. Others may even learn from your example.
Here are eight seemingly innocent comments that you didn't realize people are likely to negatively internalize, according to experts.