7 Seemingly Small Mistakes That Can Hurt Your Relationship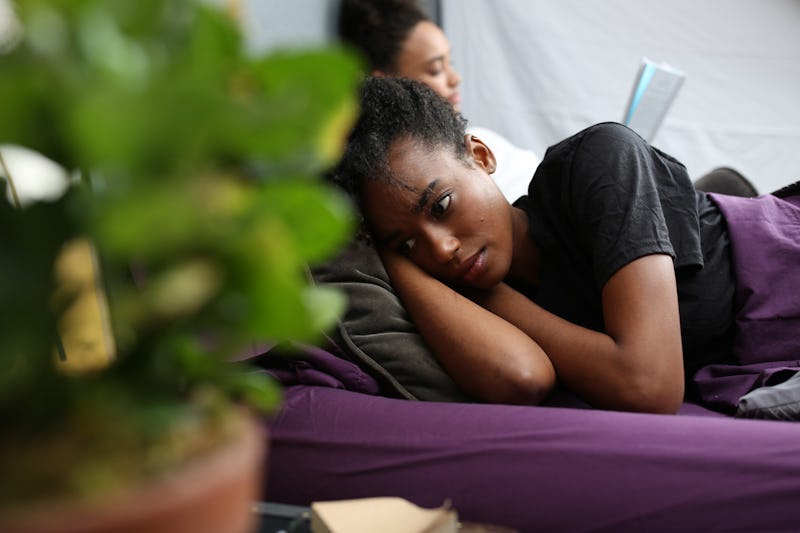 Ashley Batz/Bustle
Big mistakes like lying and cheating can end a relationship pretty quickly. But the small things can do just as much damage over a longer period of time. According to experts, it's important to be mindful of the seemingly small mistakes you may be making because it can impact your relationship in a big way.
As dating coach Myles Scott, tells Bustle, small mistakes and bad habits can lead to fear, doubt, and trust issues within the relationship. If you're not mindful about your actions or apologetic when you make a mistake, it'll give your partner reason to doubt your love and level of commitment to them. "Too many bad things can build up and cause uncertainty around the entire relationship," Scott says.
For instance, one of the most common mistakes people tend to make in relationships is assuming to know what their partner is thinking or feeling. As harmless as mind reading can be, it can have some pretty negative consequences.
"When we're missing important pieces of information, we tend to fill in the blanks through the filter of our own childhood wounding," Christine Scott-Hudson, licensed psychotherapist and owner of Create Your Life Studio, tells Bustle.
It's why open and direct communication is so important. "By checking out your assumptions with your partner, you can spare yourself a lot of heartache," Scott-Hudson says. "Use your words, don't assume."
When it comes to relationships, the small things do matter. So here are some seemingly small mistakes that can impact your relationship in a big way, according to experts.