7 Sex Toys That Enhance The Experience For Both You & Your Partner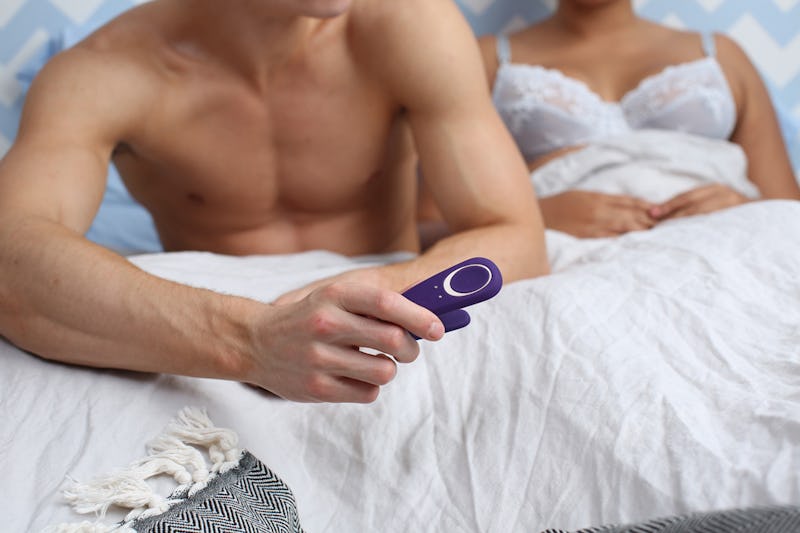 Ashley Batz/Bustle
Introducing sex toys into the bedroom is a great way to spice up your love life but, as anybody who's tried a few can tell you, some of them are more hassle than they're worth. While a great sex toy can totally change the game and up the sensations for both of you, some toys are just a bit cumbersome or downright awkward — especially if you're not used to using them during sex. So if you're hoping to add a toy into your sex life, it may be time to look for one that actually enhances the experience for both of you.
Luckily, sex toy technology has come a long way — and there are some amazing toys out there that are designed while keeping couples having sex in mind. Some of them are great solo toys that can also double with a partner, others are meant to be used by two people at once — but they're all straightforward, slick, and user-friendly. But designing a toy that can work for couples definitely has its challenges, as co-founder and Chief Pleasure Officer of MysteryVibe knows.
"Every body is different," Alys says. "Creating a pleasure product that is versatile enough for all different body types and preferences can be challenging because no two people — regardless of gender — want exactly the same thing. How can you take an infinite amount of sexual preferences into account when designing one vibrator?"
But these toys managed to do just that. Here are some products for the bedroom that can help take things up a notch.