7 Shocking Facts About Drinking Clear Alcohol Vs. Dark Alcohol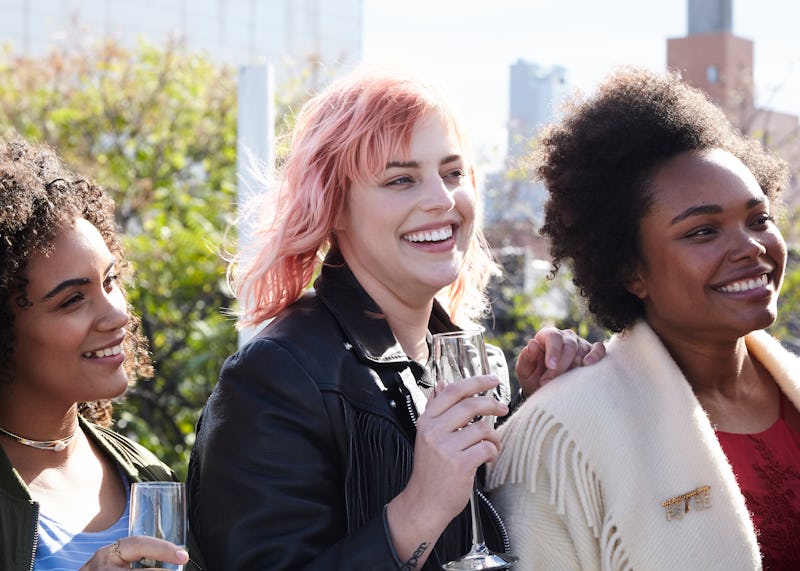 Hannah Burton/Bustle
While any type of alcohol can leave you feeling intoxicated, there are some differences in the effect dark versus clear alcohol can have on the body. The various shades come about due to the ingredients used to make them, as well as the fermentation process. And it's this process that can set the two types of alcohols apart.
"All distilled liquor starts out clear or light. Then as it is aged in barrels or similar, it ferments and takes on a darker appearance," Jamé Heskett, MD, medical expert at Fresh n' Lean, tells Bustle. "Additionally the liquor absorbs some of the substances that are present in the container that it is fermented in, i.e., 'oak barrels.' These organic compounds then end up in the liquor."
Darker alcohols may have more side effects than clear, thanks to the organic compounds and impurities — also known as congeners, in the biz — that they pick up in the production process. And as a result, "not only must you be conscious of the volume at which you are drinking but the alcohol that you are drinking," Dr. Duy Nguyen, psychiatrist at Beachway Therapy, tells Bustle. Read on below for some of the reasons why, because as it turns out, not all alcohols are created equally.