7 Signs You're Overthinking Things & It's Impacting Your Relationship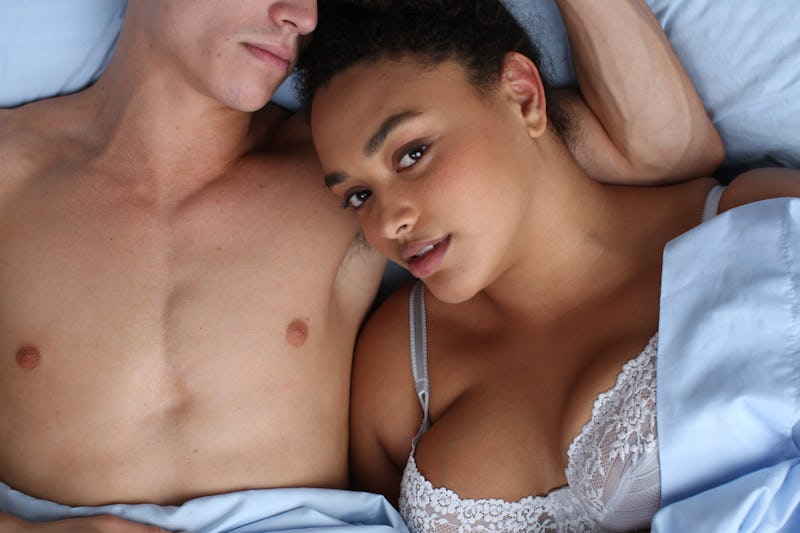 Ashley Batz/Bustle
If you're guilty of overthinking everything your partner or a potential partner says or does, you may have analysis paralysis. According to experts, it's a fairly common thing that can affect all aspects of your life. But it's especially important to pay attention to it if you want a healthy love life.
"Analysis paralysis is the state of over-analyzing (or overthinking) a situation so that a decision is never made or action isn't taken," Rachel Wright, MA, LMFT, co-founder of Wright Wellness Center, tells Bustle. In turn, this eventually paralyzes the outcome.
This is something that can happen to us in all parts of life. Whenever you think something through but never actually take action, that's analysis paralysis. If you're looking for love or you're already in a relationship, overthinking and indecision can affect it in negative ways.
"Overanalyzing can stop you from ever putting your self out there as a single person, or can hinder the progression of an established relationship," psychologist Kelsey M. Latimer, PhD, CEDS-S, founder of Hello Goodlife, tells Bustle. "Whether you're dating or in a relationship, it will likely stop you from getting to the right answer for you."
Everyone overthinks or gets indecisive from time to time. But here are some signs that analysis paralysis may be impacting your relationship, according to experts.