Experts Say These 7 Signs Can Reveal If Your Partner Has Feelings For Someone Else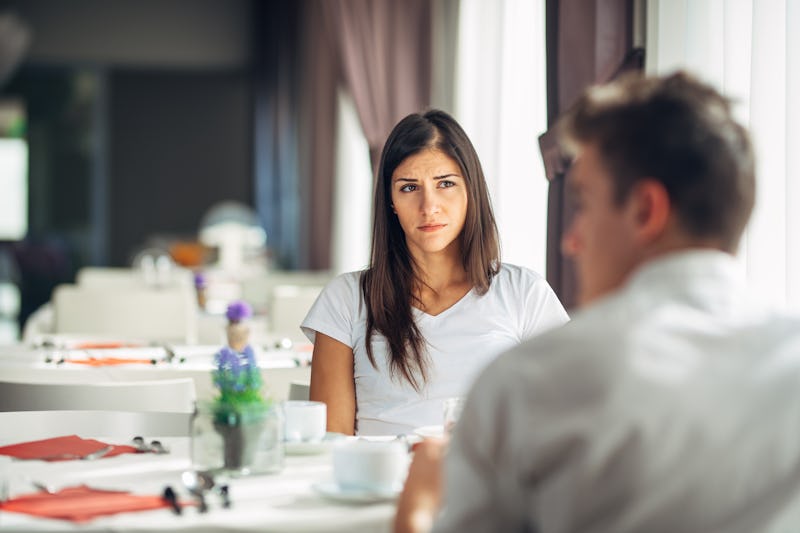 Shutterstock
Finding out that your partner is in love with someone else can be a total shock to the system. Sometimes you really can't see it coming. There are some people who are really good at hiding what's going on with them. But for most people, falling in love is a process that doesn't really happen overnight. When your partner is falling for someone else, experts say you'll likely notice some small changes in their behavior.
"We should always be paying attention to the subtle changes in our relationship because, whether it changes for better or worse, it usually evolves inch by inch," Mariel Mangold, LCSW, relationship expert and licensed psychotherapist, tells Bustle. "If you're just waiting for a glaring red flag, you may be missing some smaller yellow flags along the way."
You shouldn't blame yourself for failing to see the signs, nor should you try to look for signs when there really aren't any. When you think things are going well, it's healthy to not look for problems. Mangold just says it's just important to always be in tune to your relationship. That way, you can celebrate when it's going well and get ahead of problems as they're developing.
So if you notice any of these subtle changes, experts say your partner may be falling for someone else.