9 Private Thoughts You're Not Obligated To Share With Your Partner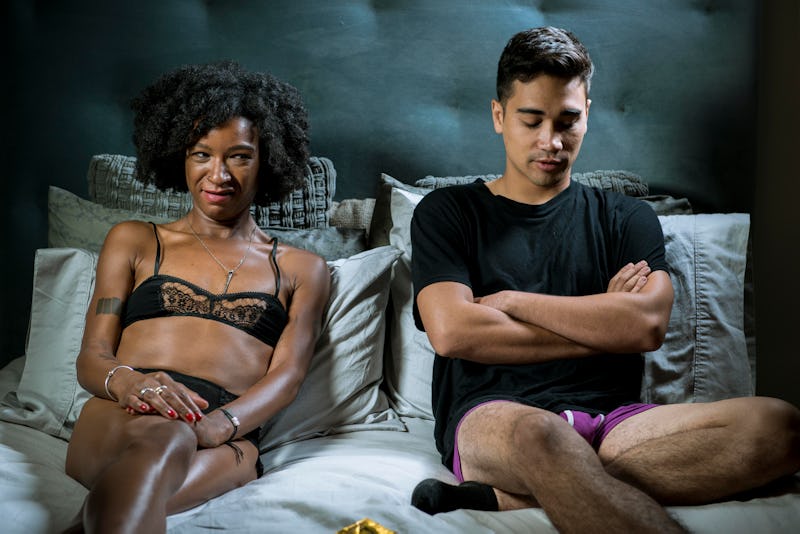 BDG Media, Inc.
While you should definitely try to create a relationship where you both feel comfortable opening up to each other, if you are wondering what things you should tell your partner, the answer is it doesn't have to be everything. Whether it's a secret from your past that you're just not ready to talk about, or an observation that might hurt your partner's feelings, it's always a good idea to use good judgment before spillin' the beans.
"A lot of times when we get into a relationship we assume that real closeness means we share everything with our partner, but this is not always the right or the healthiest thing to do," Louise Head, an Associate Marriage and Family Therapist, tells Bustle. "Before sharing something that you think may hurt your partner, ask yourself: Am I sharing this to make myself feel better or do I actually want to discuss change and transformation in our relationship?"
If the former is true, it be something best kept to yourself. As Head says, "If you are not actively looking to address that thought within your relationship, it's healthier to deal with it on your own or with a trusted friend who can support you emotionally." If the latter is true, go ahead and discuss. As Head says, "If the negative consequences of not telling your partner something could spell the end of your relationship or something similarly catastrophic, you may want to find a way to share it with them."
Here are a few things experts say you don't have to tell your partner about, if you don't want to.