9 Subtle Shifts That Occur In A Relationship Right Before A Breakup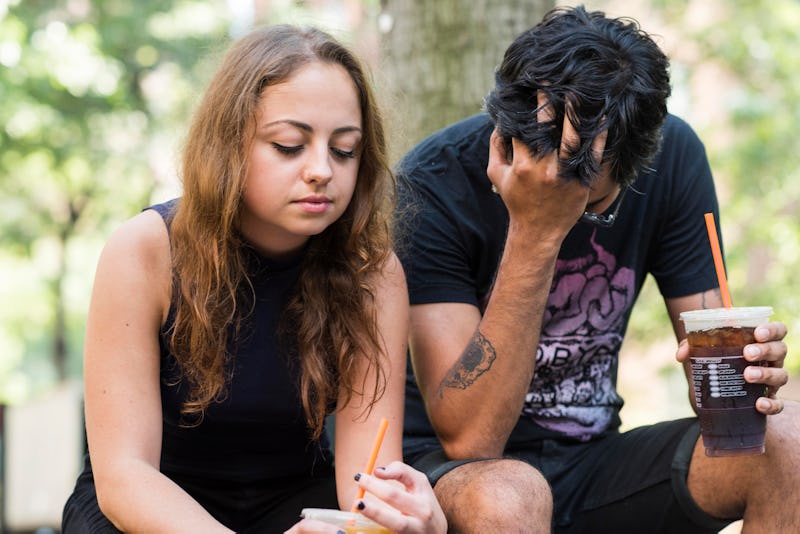 BDG Media, Inc.
Sometimes breakups come out of left field, and take a couple by surprise. But other times, there are subtle changes that occur right before a breakup, usually in the form of small problems that lead to a lack of connection. Of course, many relationships are meant to run their course, and come to an eventual end. But if you'd like yours to last, spotting these changes before they escalate may help get it back on track.
Keep in mind that all couples go through ups and downs, so it's not necessary to worry every time something changes, or suspect the worst if your partner is acting slightly differently. But if your connection continues to feel strained, the best thing to do is talk it out.
"So often one or both of the couple are afraid to say anything for fear of making problems worse," Joshua Klapow, PhD, clinical psychologist and host of The Kurre and Klapow Show, tells Bustle. "The reality is that the longer there is no communication, the more damage you are doing to the relationship."
It can be tough to share your concerns, but that's precisely what you need to do. "Talk about it, talk about your worries, and trust that if you love them and the feeling is mutual that talking about a problem will not destroy the relationship," Dr. Klapow says. If anything, it may be exactly what the relationship needed.
Read on for a few red flags that may point to an impending breakup, according to experts, as well as ways to potentially fix the relationship.