7 Stats That Show Why We Need More Public Clinics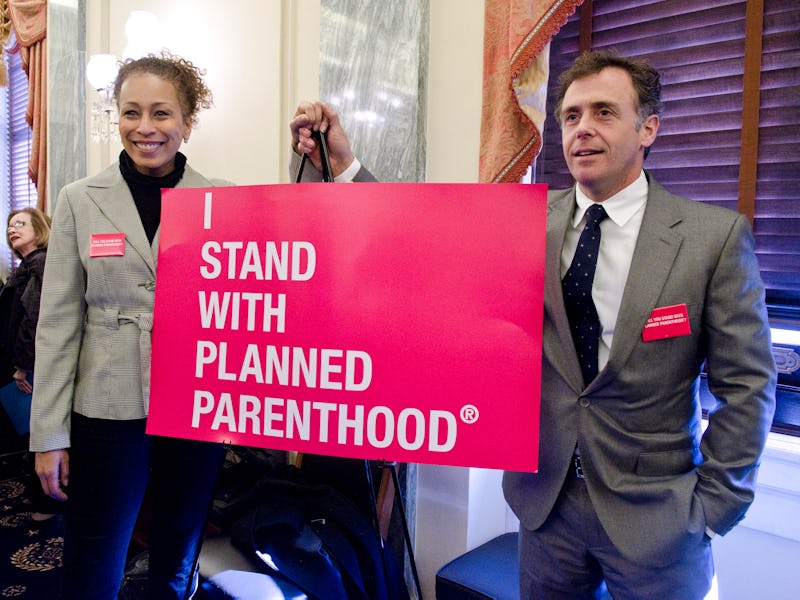 Kris Connor/Getty Images Entertainment/Getty Images
As you know, birth control and Planned Parenthood have been in the news A LOT lately. Now, The National Campaign to Prevent Teen and Unplanned Pregnancy revealed statistics that show why we need more public clinics, not less. Their contraceptive deserts research stated that in 105 counties across the U.S., Planned Parenthood is the only provider that offers the full range of contraceptive methods. W-o-w, right?!
The topic of birth control came up last week during CNN's Town Hall, when Dana Bash referenced the above stat. Health and Human Services Secretary Tom Price responded to a woman in the audience who wondered what would happen if Planned Parenthood is defunded. "This is an important question," Price said. "Because the fact of the matter is that the American people have for decades said that they didn't want their tax dollars — their federal tax dollars — to be used for the provision of abortion services. What will happen is that community health centers will spring up to provide services for individuals. In the meantime, there are other avenues to be able to get services for women. There are community health centers. There are county health centers and the like."
Enter The National Campaign. Their additional statistics on public clinics show the importance of creating more clinics versus removing any, like Planned Parenthood. If you think about it, a lack of clinics will affect everyone, women and men. For instance, a lack of birth control services could mean more unplanned babies being born.
"The last thing we should do is weaken an already fragile system."
"For the first time in decades, unplanned pregnancy is declining in the U.S., Rachel Fey, director of public policy at The National Campaign, tells Bustle. "Abortion is also at its lowest levels since Roe v. Wade. Notably, this is the case in states that have passed significant restrictions on abortion and in states that have not, leading researchers to attribute the decline mainly to less unplanned pregnancy driven by greater use of effective contraception. At such a time, and with other potentially destabilizing changes to the health care system on the horizon, the last thing we should do is weaken an already fragile system."
Women who live in "contraceptive deserts" refers to the fact that they lack "reasonable access" to a public clinic with the full range of contraceptive methods, according to The National Campaign. Meaning, "reasonable access" is a county where the number of public clinics, and estimated number of providers in those clinics, are enough to meet the needs of the county's population, aka at least one clinic/provider to every 1,000 women. W-o-w again.
Here are seven additional stats that show why we need more public clinics.