7 Subtle Signs The Universe Is Telling You Your Partner Isn't "The One"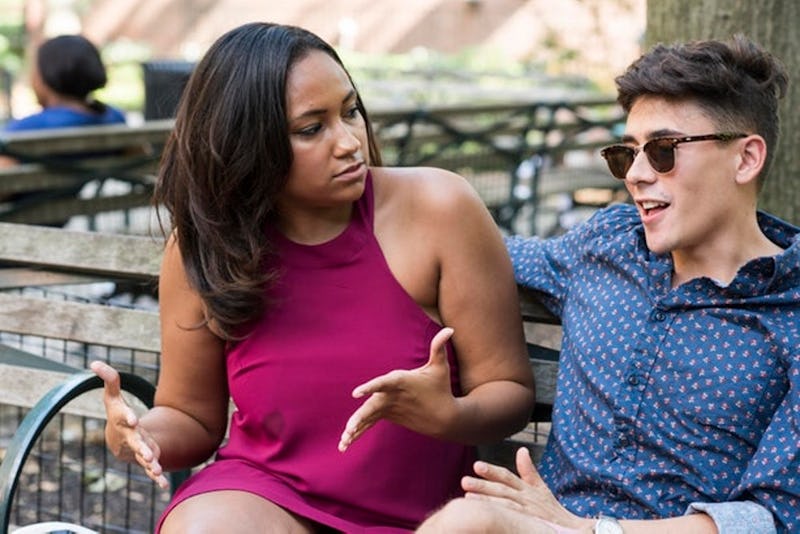 BDG Media, Inc.
If you're a big believer in that great big higher power, you've probably asked the universe for signs. When it comes to big life decisions like a move or a career change, asking the universe to provide guidance can be helpful in your decision making process. When it comes to love, sometimes you will receive subtle signs from the universe that you have met your soulmate. And sometimes the universe will tell you they aren't.
"The universe delivers messages to people in many ways," psychic and spiritual advisor, Davida Rappaport, tells Bustle. "Learning to trust the information that comes to someone takes practice and 20/20 hindsight to learn how messages arrive and most important of all, how to decode them."
Sometimes messages may be vague and require some thought to figure it out. Other times, messages may be like big flashing neon signs you can't really miss.
"The one thing you want to avoid is going into analysis mode and destroying the message," Rappaport says. "Overthinking is the killer of intuition. You can see a sign, hear a voice, feel energy or just know something. All of these sensory and a few other experiences are ways in which the universe provides you with information or messages."
Be sure to listen and pay attention. "The more you listen, the more the universe will guide you in your life," she says.
So if you're asking the universe for signs about your relationship, here are some subtle signs that universe may be trying to say your partner might not be "The One."