7 Surprising Places STIs Can Show Up On Your Body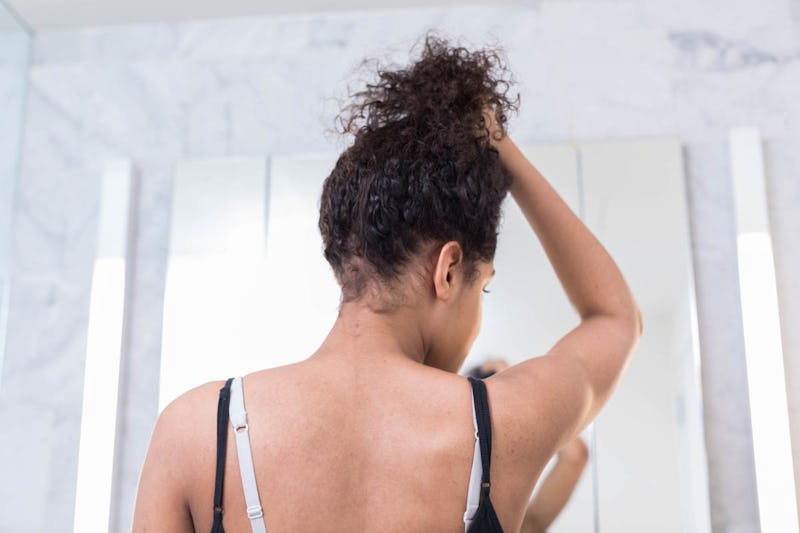 Ashley Batz/Bustle
It's easy to assume that sexually transmitted infections (STIs) only affect the genital area. But when it comes to how STIs can affect the body, you may be to surprised to find that symptoms can show up in other places as well. Because of that, doctors says it's super important to always practice safe sex and stay on top of your sexual health.
According to the Centers for Disease Control and Prevention, there are nearly 20 million new cases of sexually transmitted infections that occur each year. So if you find yourself displaying symptoms of an STI, rest assured that you certainly aren't the only one, and that there's nothing to be ashamed of. Instead, take the initiative to speak with your doctor, and take care of this aspect of your health just like you would any other. And to do that, it's important to understand some common misconceptions. According to Dr. Bobby Lazzara, in-house physician at STDAware, one of the biggest misconceptions people have about STIs is that you can only get it from intercourse. If you're not careful, you actually can get an STI without having PIV sex. In fact, the risk of getting an STI extends to any sexual activity including make out session, "heavy petting," fingering, oral sex, sharing sex toys, and anal sex.
"Transmission of infected bodily fluids from hands to other parts of the body is common and proper hygiene plays a significant factor in prevention," Dr. Lazzara says. Sometimes symptoms may not show up for some time, so people can still get STIs when they're in a long-term, monogamous relationship.
Practicing safe sex is important. But it's just as important to be aware of what can happen if you do get an STI so that you feel comfortable and empowered to speak with a doctor about your symptoms. Here are some surprising places STIs can show up on your body, according to experts.