7 Surprising Signs Your Anxiety May Stem From Your Family History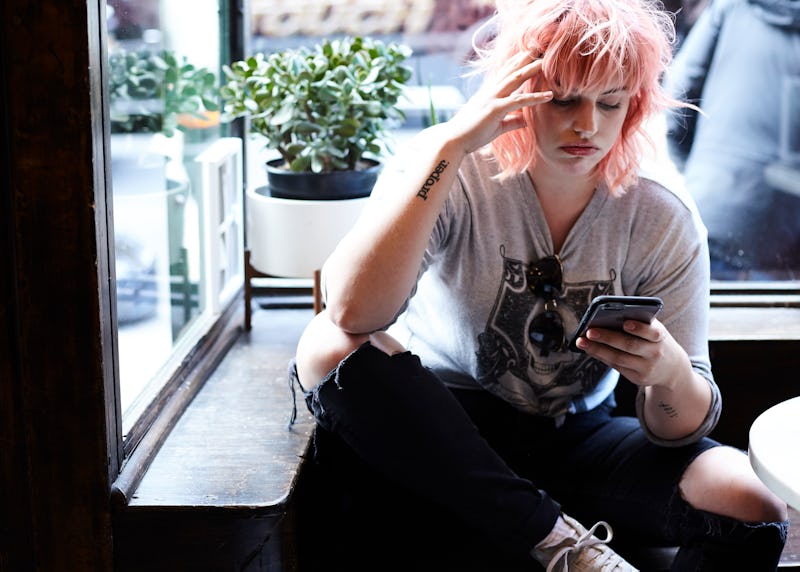 Hannah Burton/Bustle
If you worry excessively just like your mom, or have a few nervous habits just like your dad, it may be a sign you got your anxiety from your parents. Because — while there are many causes — anxiety can be genetic, and it can be learned. And recognizing that can be a good first step in overcoming it.
"Our predisposition to be anxious, to have heightened anxiety reactions, and even to suffer from anxiety disorders definitely has a genetic component," Joshua Klapow, PhD, clinical psychologist and host of The Kurre and Klapow Show, tells Bustle. If your parents or grandparents had anxiety, then that may be your answer.
But environment can play a role, too. For example, "parents who responded to challenges in life with great anxiety may have exhibited behaviors that increased your chances of having it, too," Dr. Klapow says.
Whatever your family history may be, keep in mind there are always ways to treat your anxiety. You can always start by making a few small lifestyle changes to give your body (and brain) what it needs to remain calm and cool, such as exercising, eating good food, and getting plenty of sleep.
"If you are experiencing enough anxiety that it is impacting your life, though, do not try to treat it on your own," Dr. Klapow says. That's when therapy can be a big help, and possibly even medication, to help you manage your symptoms. If any of the below sounds familiar, let a therapist know so they can help you get back on track.