7 Things One-Time Cheaters Do Differently Than Serial Cheaters After Being Caught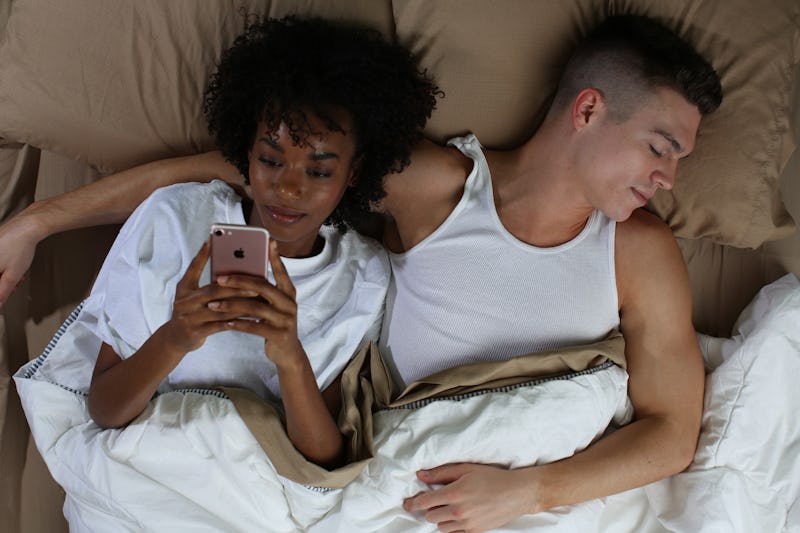 Ashley Batz/Bustle
Once a cheater, always a cheater. How many times have you heard that line before? The statement does make sense. If someone had the capability to cheat once, what's going to stop them from doing it again? But according to experts, "once a cheater, always a cheater," isn't necessarily true for all cases. In fact, there are things one-time cheaters do after being caught that differentiate them from serial cheaters.
According to a 2107 study published in the journal Archives of Sexual Behavior, it was found that people who cheated in their first relationships were three times more likely to cheat again. Numerous studies have tried to find out what makes one person more likely to cheat than another. Is it the size of their ring finger? A family history of infidelity? The type of career they have? Although some of those things can factor into it, the reality is anyone is capable of cheating.
"While there's no excuse for breaking the trust of an intimate relationship, mistakes do happen," Caleb Backe, a Health and Wellness Expert for Maple Holistics, tells Bustle. "With that being said, it's crucial to know whether you're dealing with a serial cheater or someone who truly regrets their one-time transgression."
So here are some major things one-time cheaters do differently than serial cheaters after being caught, according to experts.