9 Fascinating Things That Make People More Likely To Cheat, According To Science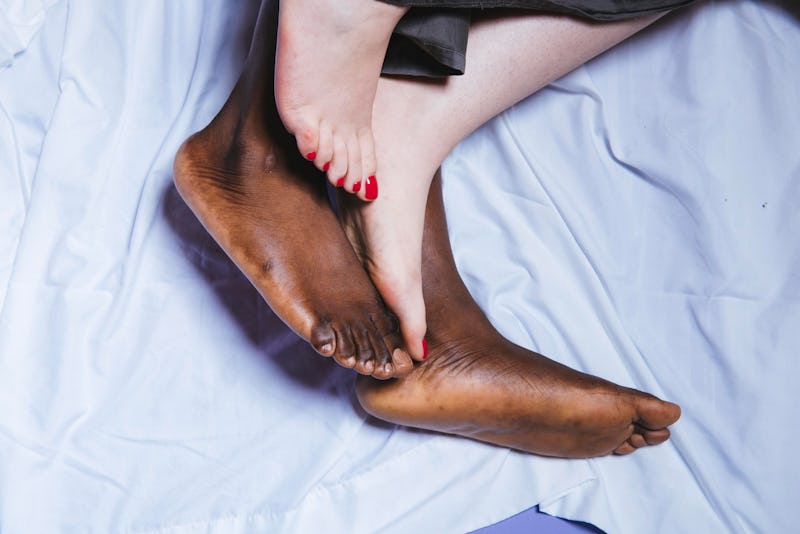 BDG Media, Inc.
When it comes to whether or not someone might cheat on their partner, nothing is ever guaranteed. Yes, there are studies on what makes someone more likely to cheat, while other people are likely to be more faithful. But that doesn't mean folks with "cheating" traits will be downloading dating apps or trolling bars, helplessly looking for someone to hook up with.
It is, however, interesting to learn more about certain traits that can predict cheating, and why that is. "We can be born with wiring that puts us at risk to cheat, we can suffer illnesses or injuries that makes us more likely to cheat, and we can have learning experiences that can change our wiring and increase the chances we cheat," clinical psychologist Dr. Josh Klapow, host of The Web radio show, tells Bustle.
But ultimately, it's up to us to make our own decisions. "Just because studies show certain people are more 'wired' to cheat doesn't mean an individual who shares those traits will decide to do it," certified counselor Jonathan Bennett tells Bustle. "Choosing whether or not to cheat involves many factors that go way beyond biology. A few of these factors are moral values, views on fidelity, and even willpower." So just because you or your partner might have a few "cheating" qualities, it doesn't mean either of you will have an affair. That said, if someone has one of the traits below, some experts say they might be a little more likely to cheat.