7 Things You Don't Have To Be Entirely Honest About Early On In A Relationship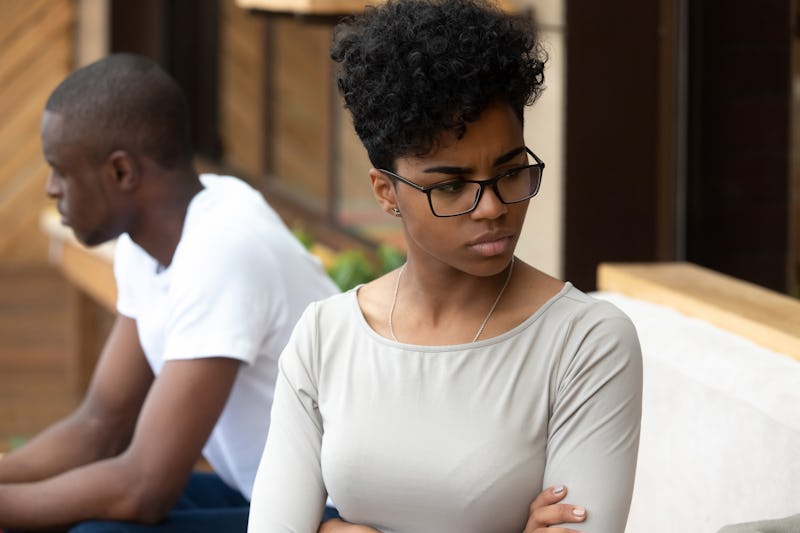 fizkes/Shutterstock
When you first start falling for someone, it's natural to open up more. However, while a new partner obviously needs to get to know you on a deeper level, timing is so important. If you're revealing too much too fast, it can negatively impact your relationship in the long-term.
"If you share a piece of information, there is a possibility that the other person is going to make judgments and assumptions about it without checking it out," Anita Chlipala, relationship coach and therapist, tells Bustle.
In the beginning of a relationship, both parties are usually on the lookout for red flags. Spilling the intimate details of your life on the first few dates can give people a reason to pause.
"I'm not saying you have to over-analyze everything that you're sharing," Chlipala says. "But also understand that people can take one piece of information and blow it up in their mind to be a bigger deal than it is."
In addition to avoiding oversharing, some things are so personal that you shouldn't feel obligated to share them until you feel ready.
It's not always easy to tell what you should or shouldn't tell a partner early on. Here are some things, according to experts, that you might not want to tell your partner early in the relationship.