12 Daily Habits That Are Surprisingly A Sign Of High-Functioning Anxiety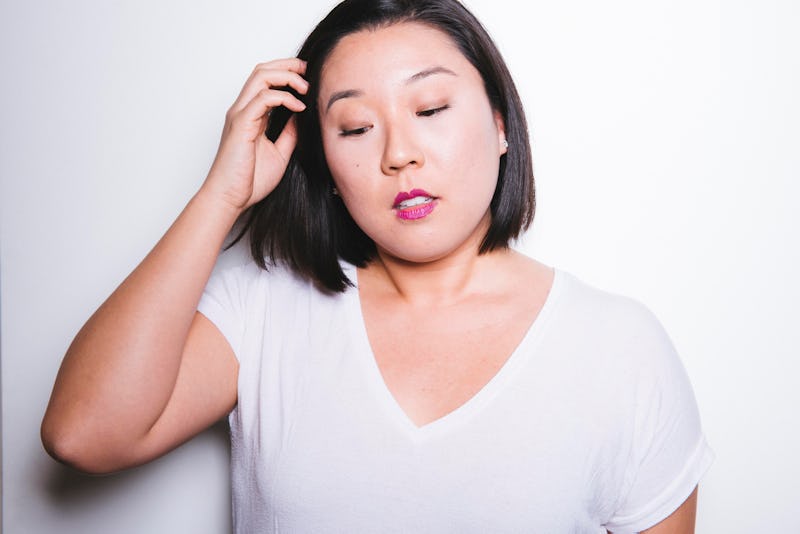 BDG Media, Inc.
We all have a few quirks that make us who we are, as well as a habits we like to stick to in order to get through the day. And there's nothing wrong with that. It's only when these habits are fueled by anxiety that you may want to pause and take a second look.
This is especially true when it comes to high-functioning anxiety, because the symptoms are so easy to ignore, and overlook. Thoughts and habits that may result from high-functioning anxiety might propel you through the day, and can even help you achieve tasks. But that doesn't mean the underlying anxiety should go untreated. "What makes it high-functioning is that people appear to have it together — they may be successful in their career and are able to maintain relationships — but this comes at a great internal cost," Dr. Helen Odessky, licensed clinical psychologist and author of Stop Anxiety From Stopping You, tells Bustle.
In many ways, anxiety can still take a toll on your well-being. "If you struggle with high-functioning anxiety talking to a qualified mental health specialist that specializes in CBT (Cognitive Behavioral Therapy) can help you understand and alleviate your symptoms," Dr. Odessky says. And this can bring all sorts of relief, even if your anxiety didn't initially feel like a big deal. Here are a few surprising habits that may be a sign of it, according to experts.