7 Ways Tell If Someone Is Soulmate Material In The First 5 Minutes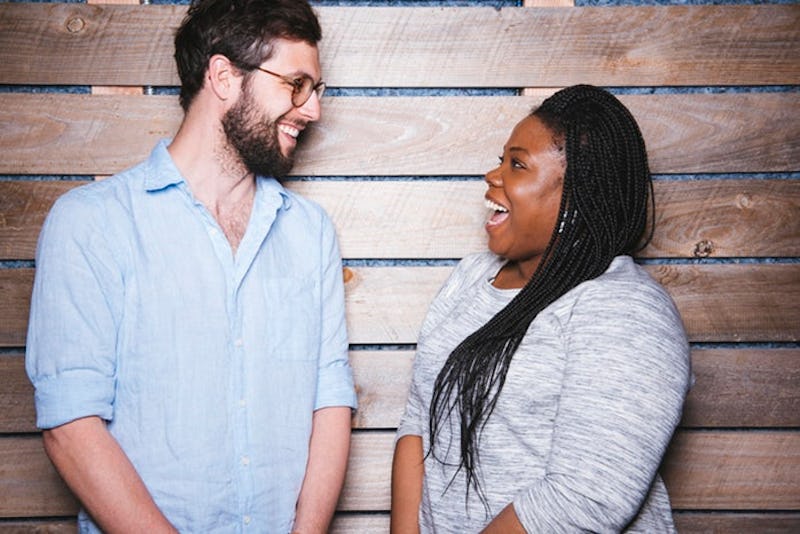 BDG Media, Inc.
Sometimes, you may meet someone and feel an instant connection, as though you are soulmates — you just click, and you can't explain it. In fact, that soulmate-level connection can start as quickly as five minutes into meeting them.
"Sometimes, there is instant chemistry with someone and, other times, it's just a feeling," Stef Safran, matchmaking and dating expert, tells Bustle. "If someone is a soulmate, it still will take real time to get to know someone, but on the off-chance it's instant chemistry, you might feel certain ways that you haven't felt before."
You may think meeting someone who's soulmate material is similar to the feeling of love at first sight: You meet someone and you just know they're destined for you. In 2014, Match's Singles In America survey questioned more than 5,000 singles on the concept — 41 percent of men and 29 percent of women said they've experienced love at first sight. Maybe you're among one of the believers or know someone who's with their soulmate. Whatever the case may be, relationship experts say there are ways to tell if someone is soulmate material in the first five minutes of meeting them. Here are seven things to look out for, from your curiosity level to an inexplicable spark.