7 Ways To Reach Out To People Who Don't Get Feminism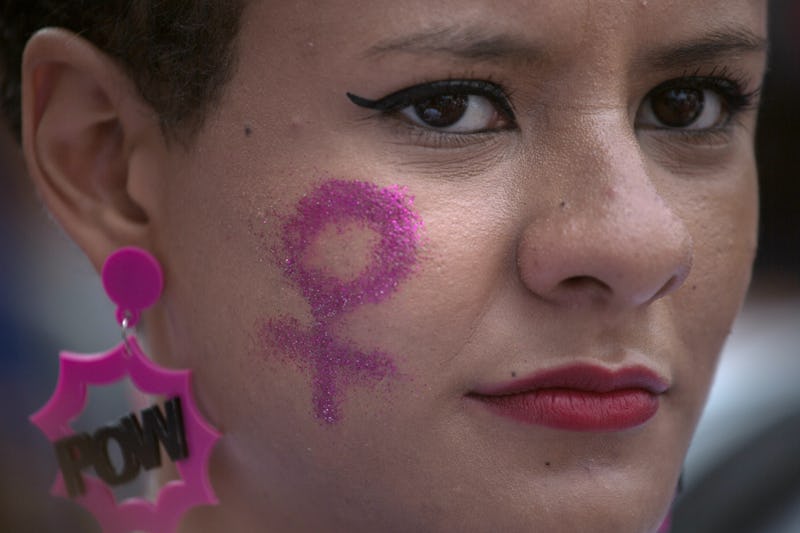 Victor Moriyama/Getty Images News/Getty Images
Although feminism has been around for generations, it remains misunderstood — which is why it helps to know how to reach out to people who don't understand feminism. You'd think that in 2017, gender equality wouldn't be seen as a political issue anymore, but if you pay attention to how some people talk about it, it's clear there's still a long way to go before all genders are on equal footing. Here's the funny thing, though: Unbeknownst to some, they might actually be feminists after all. Besides, we're all stuck living on the same planet, so we might as well get along while we're here, right?
It's no secret that feminism has something of a PR problem in many circles. Last fall, a poll conducted by the Harvard Institute of Politics showed that even many young adults still view gender equality and feminism as separate ideas. Just so we're clear, Merriam-Webster defines feminism the "theory of the political, economic, and social equality of the sexes." So... gender equality. It's not a terribly difficult concept to grasp, but that hasn't stopped people from equating feminism with misandry, claiming its goal is to create a matriarchy, and all sorts of other misconceptions.
Rather than writing off someone who doesn't understand feminism, though, it's worth trying to see where they're coming from — and attempting to build a bridge between the two of you. Here are seven ways to do so.