7 Tricks To Bring More Gratitude Into Your Life In 2019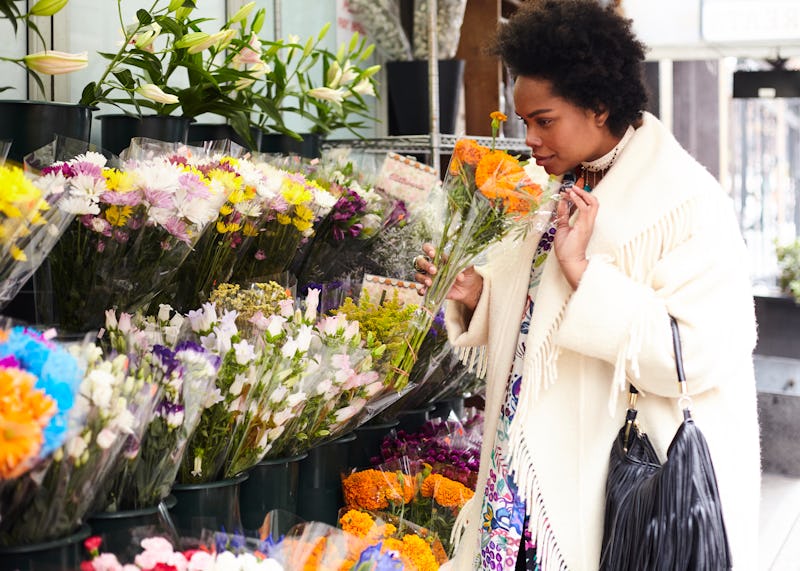 Hannah Burton/Bustle
Practicing gratitude can be a powerful way to strengthen your mental health while helping to amplify positive emotions. When you cultivate a sense of gratitude in your daily life, anxiety and negative emotions can often soften over time, while stress resilience increases. Feelings of gratitude can be grounding, relaxing, and peace-promoting, and a gratitude practice can also help shift your mindset in positive ways during challenging times. If you've been musing over your goals for the coming year, note that creating a creative gratitude practice for 2019 can help you hone in on your next-year goals, while potentially boosting your mood in the process.
According to Forbes, a simple gratitude practice can help you feel happier by increasing feelings of inner peace and tranquility. Psychology Today writes that the benefits of gratitude are backed by research, and include improved relationships, enhanced empathy, deeper sleep, and stronger mental and physical health. No matter what your goals for 2019 may be, if your aim is to practice more gratitude, you have options beyond your typical gratitude journal (which I'm definitely not knocking — gratitude journals rock).
Here are seven tips for cultivating a creative gratitude practice for 2019, so that you can close out 2018 with a mindset reset on the horizon.