7 Ways To Identify An Emotional Scammer When Dating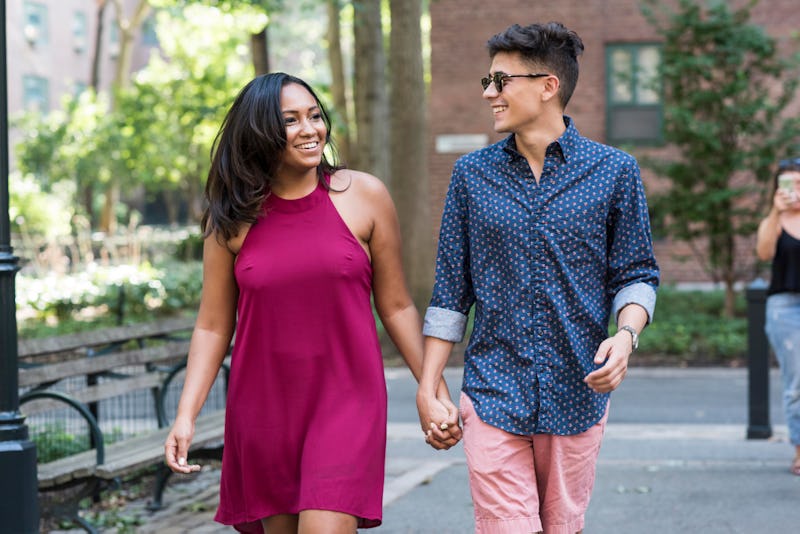 BDG Media, Inc.
Sadly, not everyone you meet will have good intentions. That's especially true when you're dating and putting your heart out there. It's always important to be aware of who you're really dealing with. Because according to experts, you never know when you'll come across an emotional scammer when dating.
"Singles should be vigilant when it comes to spotting an emotional scammer because the effects are similar to that of an emotional vampire," Kate MacLean, dating expert at Plenty of Fish, tells Bustle. Basically, these are individuals that are toxic and will leave you emotionally exhausted.
According to MacLean, emotional scammers primarily seek out attention in order to build up their ego. They tend to target people who have a "nurturing or complimentary disposition," so it makes it easier for them to fall victim to emotional manipulation.
"Once emotional scammers have received the validation they're looking for, they tend to lose interest fast and as a result, move onto the next person," she says. "In some cases, it could be that the person wants to feel like they're in total control of what's happening in the relationship, so they call the shots and move on before you can."
It's not always easy to spot one right away. So here are some ways to identify an emotional scammer when dating, according to experts.