7 Ways To Tell Someone Has Real Feelings For You, According To Experts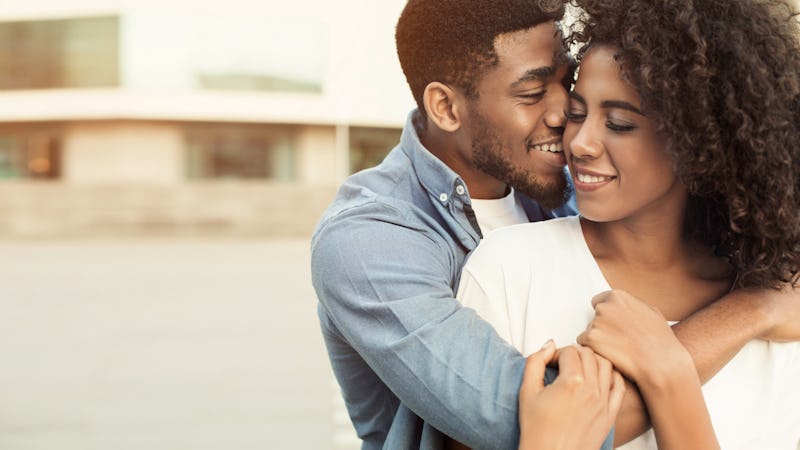 Prostock-studio/Shutterstock
One of the toughest parts about dating is investing your time and energy into a building a relationship with someone who may not be as invested as you. It's not always easy to tell if someone is sincere and has real feelings for you or if they're just playing around. But according to experts, there are some things you can watch out for.
"Pay twice as much attention to how someone treats you than what they say," Christine Scott-Hudson, psychotherapist and owner of Create Your Life Studio, tells Bustle. "Anybody can say they love you, but behavior doesn't lie. If someone says they value you, but their actions indicate otherwise, trust their behavior."
For instance, someone who is serious about you will always make time for you no matter what. As Kate O'Connor, professional matchmaker and dating expert with It's Just Lunch D.C., tells Bustle, having a packed schedule and being busy is not really an excuse.
"They could be stringing you along while dating other people, or they're simply not interested in making room for you in their life," O'Connor says. "And don't be fooled by someone who takes the time to send you a quick text or DM throughout the day. Those two seconds of flirting may seem sweet on the surface, but it doesn't make up for the lack of real time spent together."
It's one thing to be with someone who's into you, and it's another to be with someone who actually has feelings for you. Here's how to tell if it's the latter, according to experts.