17 Signs Your Partner Cares For You, But May Not Be In Love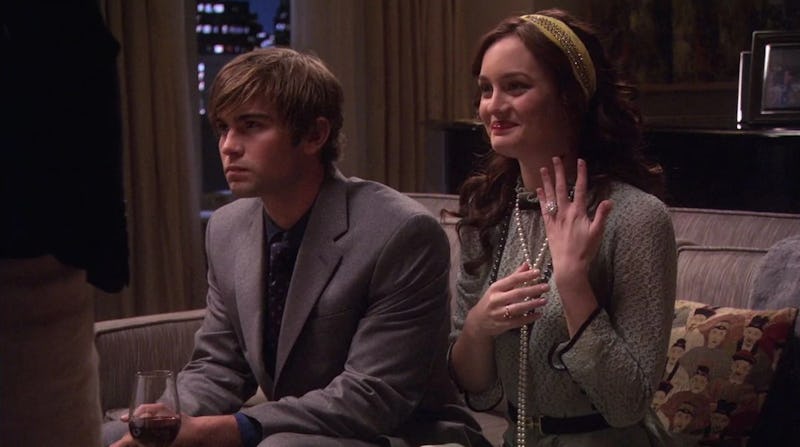 Gossip Girl / CW
There should be a word in the English dictionary for that feeling you get when you tell someone you love them and hear it repeated back to you. Whether your partner is saying it for the first time or the hundredth time, you want to believe they actually mean it. Chances are, they do. But there are some cases where people will lie and say "I love you" even if they don't quite mean it. If you're unsure of whether or not your partner means it, experts say there are some things you can pay attention to.
If you're someone who takes those three little words seriously, lying about being in love may not make a ton of sense to you. But as Celia Schweyer, dating and relationship expert for DatingScout, tells Bustle, people do have their reasons.
For instance, some people think it's love, but realize later on that it's not. In this case, Schweyer says they'd be "unconsciously lying." Others say it in hopes to convince themselves that they really are in love. In more toxic situations, some will say it just to get something from you.
It's not always easy to tell whether someone's being genuine with you or not. So here are some subtle signs your partner is lying when they say "I love you," according to experts.
This article was originally published on