8 Ways To Change Up How You Use Dating Apps If You Feel Like They Aren't Working For You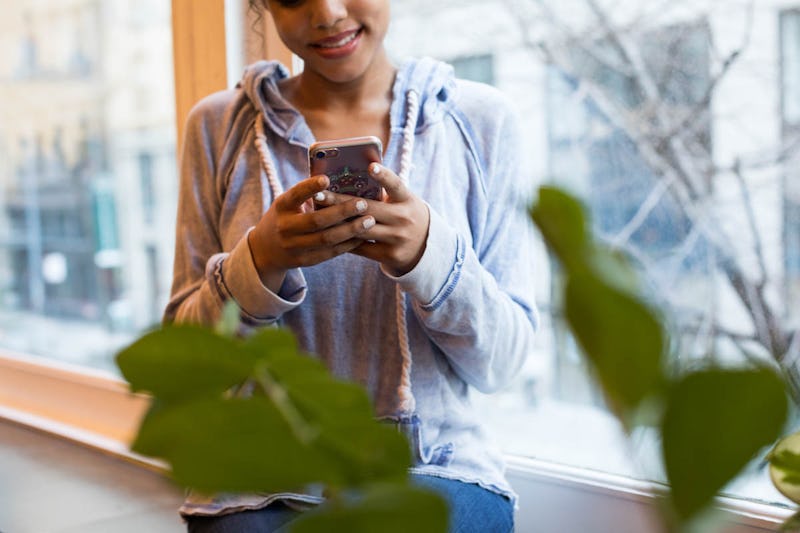 Ashley Batz/Bustle
As any good, practicing millennial knows, using dating apps to meet people just comes with the territory of being single these days. Sure, they're not everyone's cup of tea — and there are certainly plenty of ways to meet people offline, too — but dating apps are nonetheless a great tool that, when used properly, can yield some seriously great results for your love life. However, there might be times when you don't feel like you're being "successful" on dating apps, which can lead to burnout if you're not proactive about changing up the way you use your dating apps.
"I think the biggest sign you want to change your approach is when the thought of checking [your dating apps] makes you cringe," Scott Valdez, founder and president of ViDA, a service that helps clients meet their ideal match online, tells Bustle. "'Work smarter, not harder' definitely applies to dating apps — there are so many tricks you can use to boost your results, whether it's knowing the best times to send a message or the science-backed formula for the perfect Tinder photo. Putting a little research in — or even consulting an expert — can save you a ton of time in the long run, and you'll likely start meeting higher caliber singles."
If you're not seeing the results you want on dating apps, here are eight expert tips you can use to freshen up your swiping routine — and hopefully meet some great new people as a result.