8 Habits ALL Of Us Can Learn From People Who Naturally Wake Up Early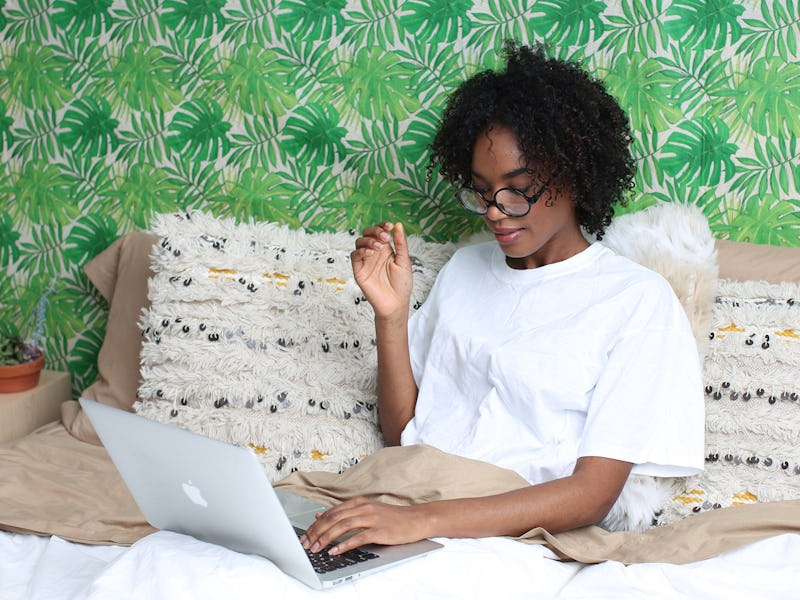 Ashley Batz for Bustle
Sometimes it seems that you are either born a morning person, or not so much. For many, getting up early is a tall order. But if it's something you are interested in working into your life, it's not as impossible as it may seem. There are simply some habits of morning people that help to keep them up and at it early every day. Yes, it will be difficult at first, but implementing a few new routines could make you a morning person yourself before you know it!
And truly, if you are someone who struggles to get up with the donut makers, you're not the only one. Again, part of becoming a morning person is simply doing it on a regular basis.
"People who wake up early just make it a habit and once anything becomes a habit, it's much easier to continue to do," Dr. Catherine Jackson, licensed psychologist and board certified neurotherapist tells Bustle. "Keeping a regular schedule helps your brain and body to know what comes next."
So, if you are in the market for a new morning routine, one that involves waking up with the sunrise and taking in the chirping birds, take a look below at some of the ways early risers stay early risers.