11 "Healthy" Morning Habits That May Not Be As Good As You Thought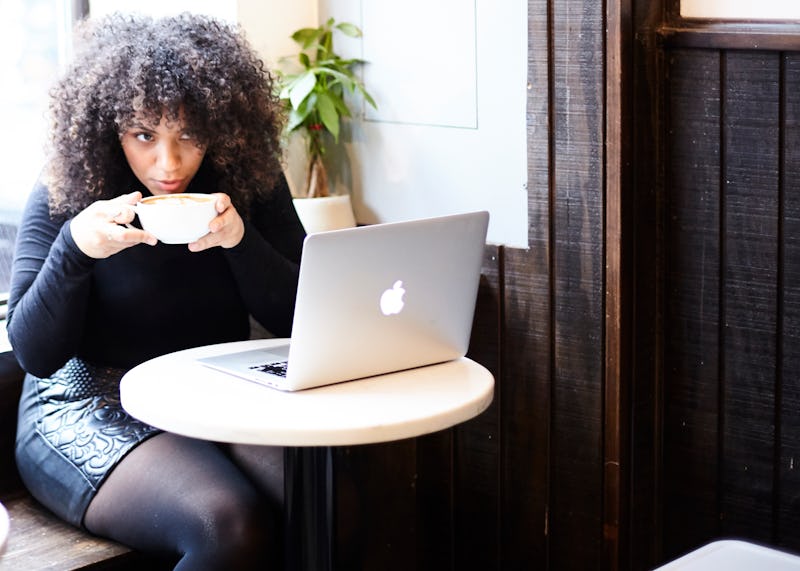 Hannah Burton/Bustle
If you've landed on the ideal morning routine, and are thriving throughout the day, then keep doing your thing. But if you've been feeling sluggish, tired, or stressed, it may be time to reassess the situation and make a few changes. Because even though some morning habits may seem healthy, many do more harm than good.
What you eat, what you think, and even the way you get out of bed can impact the rest of your day. So before we talk about what you may not want to do, let's talk about what you can do. To start, many experts recommend moving in some way. "If you don't have time for a full workout [...] don't worry," Melissa Rae Lopez, certified nutritional therapist and personal trainer, tells Bustle. "If possible, take a short five minute walk around the block for fresh air, or just take a few minutes to stretch out your body before tackling the day's tasks."
You might also want to spend time checking in with yourself, to help keep stress at bay. One way to do so, Lopez says, is by writing down three things you're grateful for, and focusing on them for a few minutes. If you'd like to kickstart a good day, consider avoiding some of the "healthy" habits listed below, which experts say can actually do more harm than good.