8 Ways To Motivate Yourself To Exercise When You're Depressed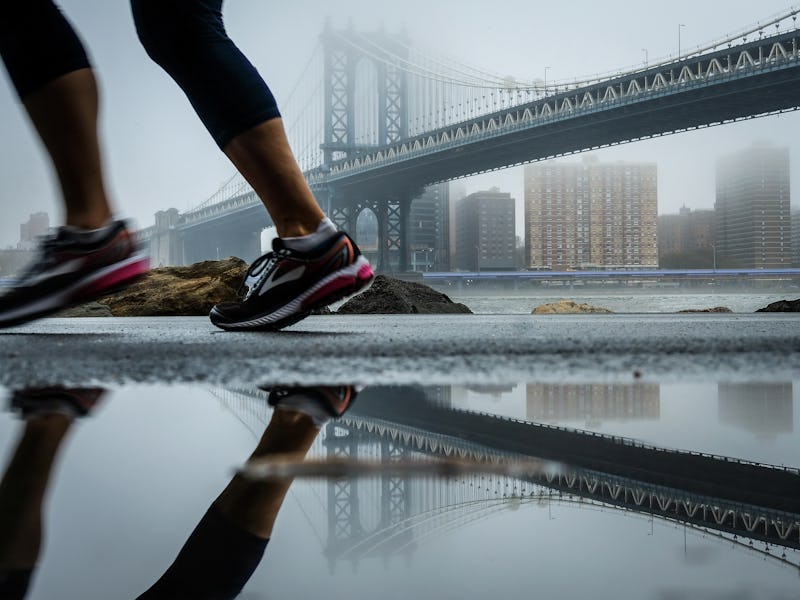 Drew Angerer/Getty Images News/Getty Images
Finding the motivation to maintain an exercise routine isn't easy for anyone, and it can be especially difficult for those of us struggling with depression or other mental health disorders. One of the most universal symptoms of mental illness (or any chronic disease at that) is fatigue, which can make even the most mundane, everyday tasks — like showering, getting ready for work, completing chores, or working out — feel like a challenge. Luckily, there are simple things you can do to ensure your basic routine doesn't completely fall to the wayside, including a handful of hacks for exercising when you're depressed.
Science has shown that exercise can alleviate symptoms of depression. In fact, TIME reported on Aug. 8 that a large new study found exercising anywhere between two to six hours a week seems to reap the most mental health benefits. However, though exercise is often recommended for depression, finding the energy to workout can be a serious struggle when you're living with chronic mental health issues. Depression can make dealing with your day-to-day responsibilities energy-zapping, so it's not surprising that self-care routines like exercise are often infeasible. That's why receiving unsolicited advice that you should "try yoga," or "just exercise," can be super unhelpful and frustrating AF for people who live depression.
However, if regular sweat sessions are something that boosts your mood, maintaining your exercise routine may be a matter of tricking yourself into feeling motivated. As someone who lives with mental illness, here are eight tried and true hacks I've found helpful for staying active, even when you are depressed.