8 Kinds Of Bumps Every Woman Should Look Out For, According To OB/GYNs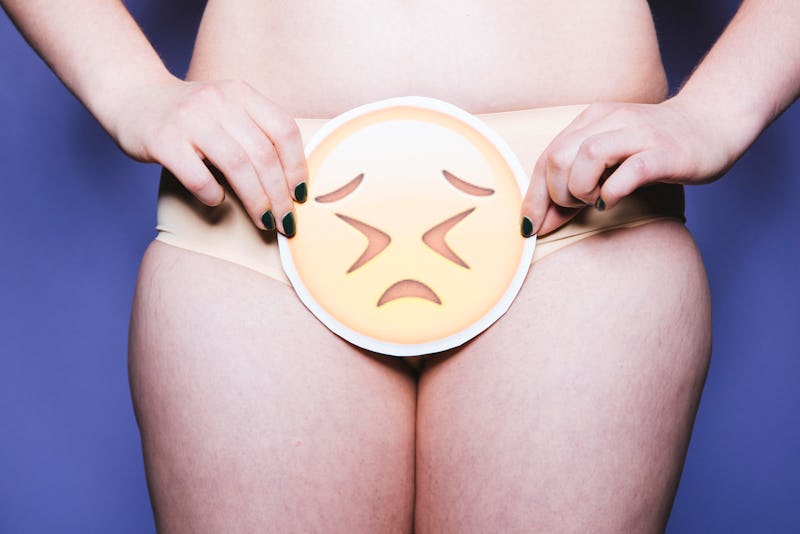 BDG Media, Inc.
Finding a bump near your vaginal area can quickly send you into a panic, but not every issue down there is cause for alarm. Bumps can be anything from a pimple to a skin infection, so to keep yourself calm, it's good to know what kind of pubic area bumps to look out for. According to OB/GYNs, you'll no doubt encounter one of these at some point in your life, so it's important to know how each of these vaginal bumps differ and how you can prevent them.
"[Vaginal bumps are] actually quite common," Dr. Octavia Cannon, an OB/GYN, tells Bustle. "Some are normal and may resolve on their own. However, it's always best to get anything new checked out by your gynecologist to be sure. You should check [your vagina] out at least twice monthly to make sure that everything looks normal down below."
It's important to note that bumps you may notice on your external genitalia are most often located on the vulva or around the anus, not inside the vagina, technically speaking. This can help clear up some confusion when confronted with a bump or talking to your doctor. Here are eight kind of vaginal bumps that OB/GYNs say every woman should look out for: