Here's A List Of The Most Unique Of The New Items At Trader Joe's This Year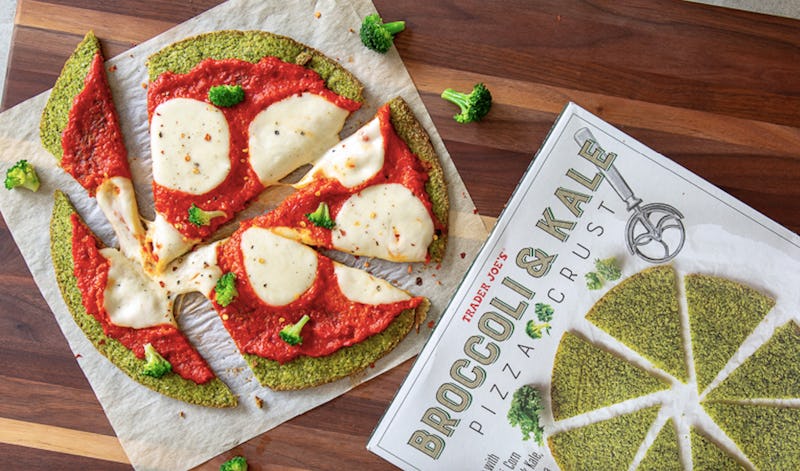 Trader Joe's
Sometimes, when I'm alone and feeling, you know, naughty, I like to get in bed, crawl under the covers, and... scroll through Trader Joe's new products list. It just, IDK, feels so good to be bad. If you're anything like me, you'll probably want to know about the eight most unique items to hit Trader Joe's so far, because it's time to update your grocery list.
Joe always knows just what we need. He always has the most creative and beautifully made snacks and meals at prices that you simply can't beat. His seasonal offerings are always #todiefor. The employees are always in the best mood. And I think they're really onto something with those Hawaiian print shirts. (Side note: How can I get one?)
Month after month, year after year, Joe wows us with items like the dark chocolate-covered peppermint Joe-Joe's, peach bellini jam, maple leaf cookies, and the completely orgasmic falafel pita roll-up, which I'm most likely going to name my first child after.
We're all in love with Joe. It's nothing to be ashamed of. If you plan on making daily trips and want to tickle your taste buds with something new and exciting, here are eight items they recently added.