8 Early Signs You & Your Partner Aren't Financially Compatible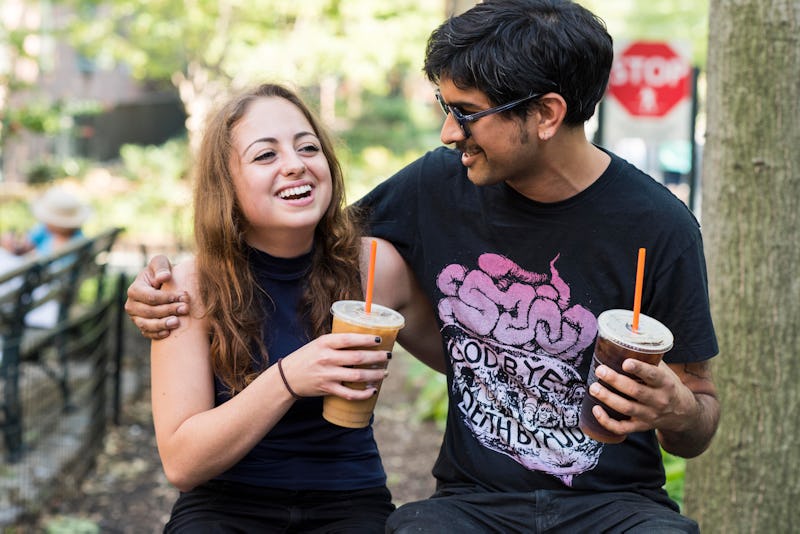 BDG Media, Inc.
While absolutely nobody is "perfect," and no one is 100 percent "together" when it comes to life, there are certain red flags you shouldn't ignore in a new partner — such as an inability to handle finances. If your partner is bad with money, there's a good chance it will one day affect your lives as a couple. So it may be something to consider before truly committing.
"Financial problems can cause major problems in relationships," Jonathan Bennett, relationship and dating expert at Double Trust Dating, tells Bustle. "It's very difficult for partners who view money, saving, and spending in fundamentally conflicting ways to manage household finances together." And that's why it can lead to all sorts of arguments down the road. (Money issues, of course, being one of the top reasons couples break up.)
If your partner shows signs they aren't good with money now (and possibly won't be years down the line) talk to them about it ASAP. "Most values related to money are developed young by watching and learning from parents. As a result, they can be deeply ingrained," Bennett says. "But, if a couple has money problems, there are options. These include efforts at compromise and even meeting with a professional, not only a financial one, but also a counselor or coach to get on the same page as a couple." Here are a few signs that may mean your partner isn't financially savvy, that experts say need to be discussed before you get into a committed relationship.