8 Unexpected Signs You May Be Giving Off Intimidating Energy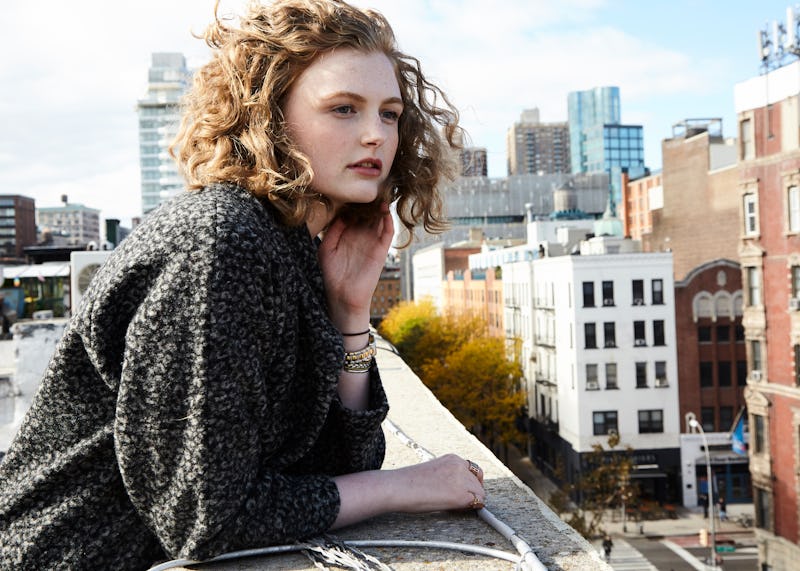 Hannah Burton/Bustle
Being intimidating isn't all bad. Often, your personality can be misconstrued through other people's judgements and preconceived notions. Still, there may be certain situations where you want to be more in control of how you're perceived. So if you're wondering whether you're coming off as intimidating, then it may be time to break down how your behaviors look through other people's eyes.
Whether or not you're seen as intimidating can vary, while some people may be seen as intimidating regardless of where they are or who they're around. Coming across as intimidating can largely be connected to what kind of communication feels most natural to you. "Individuals who are extroverts, who [have] Attention Deficit Disorder, who have grown up in very verbal families, who work in environments where verbal intimidation is commonplace, all [can] develop styles of communication that can be seen by others as intimidating," Joshua Klapow, Ph.D. clinical psychologist and host of The Kurre and Klapow Show, tells Bustle. Everyone has a different level of self-awareness, and sometimes it takes a bit more digging to see whether you're really making other people feel safe around you. Sometimes, the signs aren't quite as obvious as you'd think.
Here are eight unexpected signs you may be giving off intimidating energy, and what to do about it, according to experts.